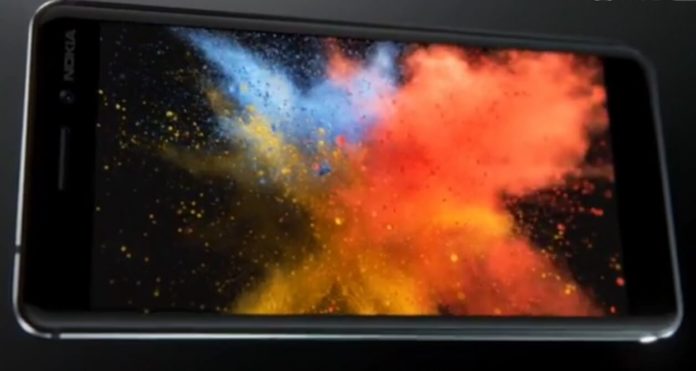 HMD Global has announced the first Nokia branded smartphone named Nokia 6. Foxconn will manufacture the Nokia smartphones. Nokia's latest smartphone will run on Android. However, there is no word on Windows 10 variant of the device. Surprisingly, there was no launch event, the company simply released a press statement and announced the Nokia 6 for China market.
"The Nokia 6 marks the first step towards Nokia's ambition to set a new standard in design, material quality and manufacturing innovation across every tier of its products, by building on the hallmarks of a true Nokia phone experience," said HMD.
Before you get overexcited, the Nokia 6 is not a flagship phone from the company. This isn't surprising as HMD earlier confirmed that the company will launch smartphones with premium quality and competitive pricing.
Nokia 6 Photos
Unfortunately, Nokia 6 is currently available in China and the company may not launch the phone for other markets anytime soon.
| The decision by HMD to launch its first Android smartphone into China is a reflection of the desire to meet the real world needs of consumers in different markets around the world. With over 552 million smartphone users in China in 2016, a figure that is predicted to grow to more than 593 million users by 2017, it is a strategically important market where premium design and quality is highly valued by consumers – HMD |
You can watch the video of the Nokia 6 below:
Nokia 6 Specifications
Qualcomm Snapdragon 430 wth X6 LTE modem
5.5-inch hybrid in-cell display with Full HD (1920x1080px) resolution and 2.5D Corning Glass
Display polarizer layer to improve screen clarity in direct sunlight
4GB RAM
64GB onboard storage
16MP rear camera with phase detection autofocus, LED flash and f/2.0 aperture
8MP front-facing camera with f/2.0 aperture
Dual-amplifiers with 6dB louder volume than a regular amp
Dolby Atmos support for "powerful, moving audio"
Android 7.0 Nougat
Nokia 6 Price in India
Nokia 6 in India will retail for 17,000 Rs.
Nokia 6 Price and Release Date
Chinese retailer JD.com will be selling the Nokia 6 for 1,699 CNY (roughly $250 USD). The smartphone seems to be exclusive to China. However, it could be announced for other market.