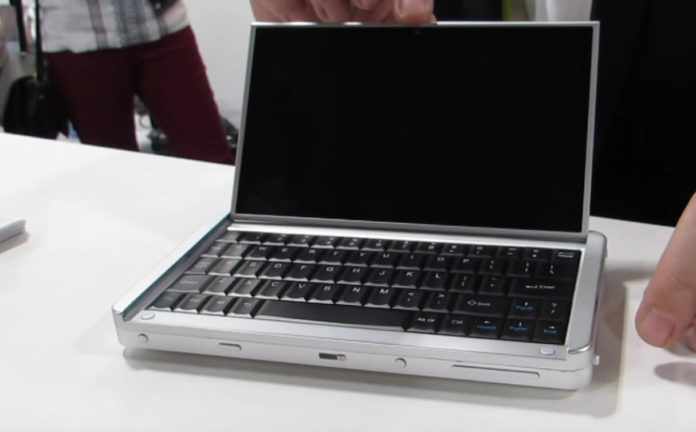 Graalphone is an upcoming interesting phone which will be booting Windows 10 and Android. However, tablets booting Windows 10 and Android together is not a big thing but the Graalphone is unique. The concept of the phone has been created by Nice-based French company, Graalphone. The device shown off at CES 2017 (Consumer Electronics Show) event, held in Las Vegas.
Graalphone basically combines two phones. A 5-inch Full HD display phone with Qualcomm Octa-core processor and it runs on Android. The small phone combines with a 7-inch tablet and it runs on Windows 10 and Android. The 7-inch tablet also enjoys support of keyboard. It includes a 8 GB of RAM and 256GB internal storage.
Android and Windows 10 phone/tablet will share 8GB of RAM and 256GB Storage. However, both will have different processor; Android variant will use Qualcomm Octa-core processor and Windows 10 variant is powered by Intel Atom processor. The handset is thick like a box and it is quite obvious as it includes a 5-inch phone inside the 7-inch tablet along with a keyboard.
"Some company like Huawei or like Sony will show interest in this product because there is nothing on the market" said Parienti.
The 4-in-1 device will be priced between $800 to $1000. The company promises to release the device by end of this year or early 2018. We need to wait for almost one year to get our hands on the Graalphone. Do let us know your thoughts about this unique device in the comments below.