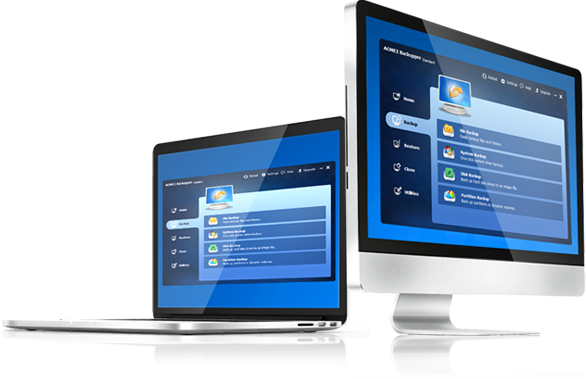 AOMEI Backupper is one of the well-designed pc backup software for the Windows platform and perform little more than average in each category.
AOMEI Backupper can perform five different task, but not at a time. It can take backup, restore it, clone the disk and also merge and encrypt the data. The design and navigation of the app is pretty much simple. The interface of the app is created with the aimed to people who don't have any experience in this criteria.
When you launch the app you find 5 tabs of Home, Backup, Restore, Clone hard drive and Utilities. With the AOMEI Backupper you can take different type of the backup like the entire system backup, Disk Backup, Files and Folder backup and more. The app supports NTFS, FAT32, FAT16, EXT2, EXT3 and other file systems.  A System Backup involves all of the system files, boot files, and program files. Only backing up both the system and boot files can ensure that the operating system works normally when restoring the operating system.
The AOMEI Backupper can back up all the data in the system drive to an image file. If there is any system problem, you can employ AOMEI Backupper again to restore the operating system via the backed up image file. One of the good thing I found about it is the Backup schedule. There are 3 modes for backup : Daily, weekly and monthly. AOMEI Backupper's Schedule Backup function is based on Windows built in Task Scheduler. Thus please make sure that Task Scheduler Service in your computer is enabled.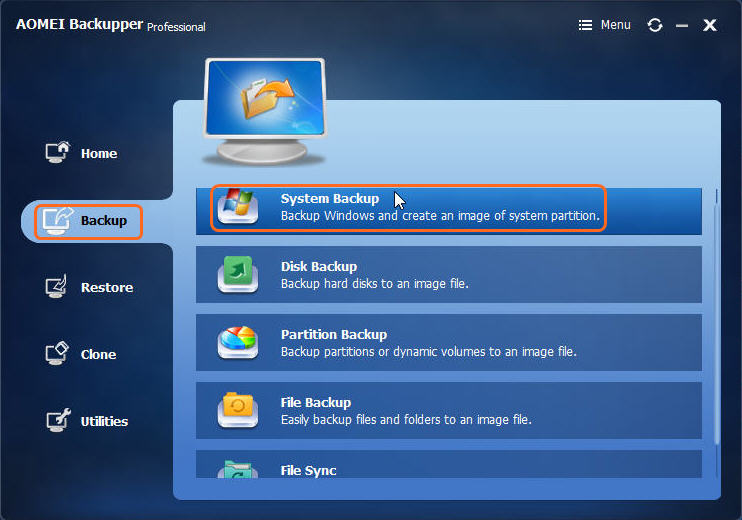 Well of course you can restore the disk backup, system back or any files and folder back you created. Restoration with AOMEI Backupper is quite easy. AOMEI Dissimilar Hardware/Universal Restore feature allows you to restore a system image backup created on one computer to another with different hardware. The AOMEI Backupper supports Windows 10/8.1/8/7/XP/Vista OS.
Talking about clone the data then its little confusing. Disk clone can be used to copy all the data on a disk to another one. AOMEI Backupper provides corresponding functions about disk clone, which can clone one disk to another without breaking off the running operating system. It can clone while working without interrupting the running programs. Checkout this guide to how to use this feature.
Well its quite strange to mention that the AOMEI Backupper does not show elapsed or remaining time during any jobs. But it does show the percentage of completion. You can download the free version of the app from here.
So the bottom line is AOMEI Backupper is efficient software to take backup and restore it. Considering that this is a free edition of AOMEI Backupper, the tool integrates excellent options dedicated to backing up and restoring data, cloning and more.