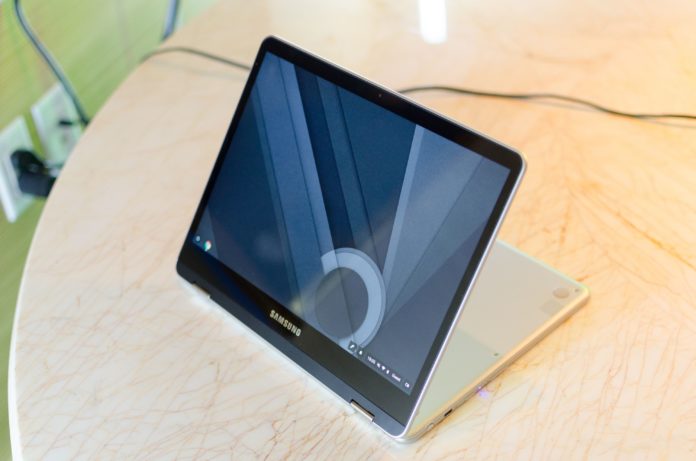 So finally Samsung is jumping into the gaming laptop series. At CES 2017 Samsung has announced a new range of gaming notebooks. The Samsung Notebook Odyssey is the first gaming laptop from company.
There are basically 2 models available for Samsung Odyssey. One variant features 15.6 inch of Full – HD display while another variant feature 17.3 inch of Full – HD display. The first model will available from the February and another model coming in April 2017.
The 15 inch variant of Notebook Odyssey will feature a red backlit keyboards and multi-colour backlights for the 17 inch mode. In addition it also includes a Beast Mode button above the keyboard that places the device in max performance mode via its special "Odyssey Control software" suite.
Notebook Odyssey features the Nvidia GeForce GTX 1050 and both variants are powered by quad-core Intel Kaby Lake processors. Since its a gaming laptop Samsung also take care about cooling system. Laptop features a HexaFlow Vent which via just 3 screws gives users the ability to upgrade RAM or add a faster NVMe SSD.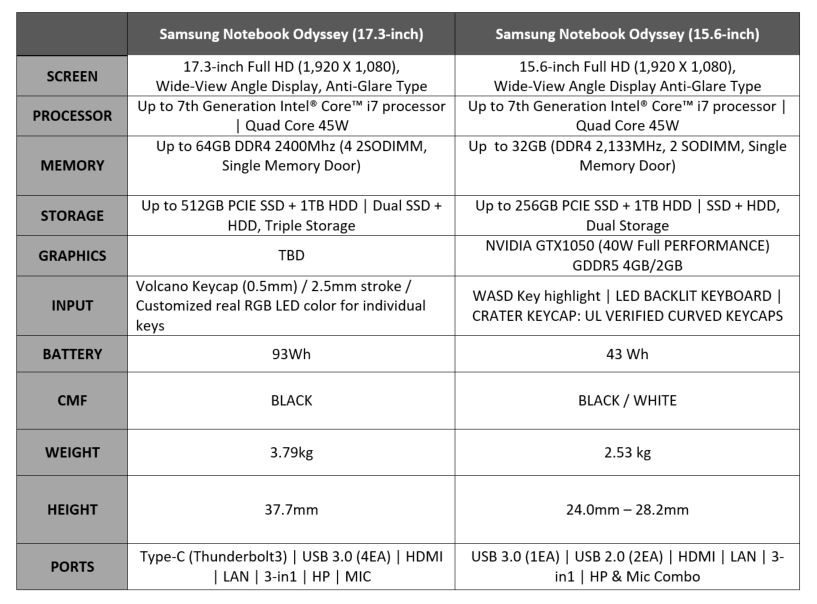 The Notebook Odyssey 17 also has a USB-C port. Talking about hard drive and memory then the 17.3-inch model can board up to 64GB of DDR4 RAM and 512GB SSD + 1TB of HDD. While the lower model goes up to 32GB of RAM and 256GB SSD + 1TB of HDD. The 17.3-inch Notebook Odyssey packs a massive 93Wh battery and weighs 3.79kg while the 15.3 inch version have 43Wh and 2.53kg.
The Samsung Notebook Odyssey starts at $1,199 and will be available after this month.