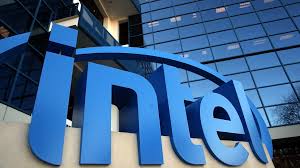 Intel has announced its 7th Gen Intel Core processors for desktops and laptops. The 7th Gen Intel Core extends the benefits of 14nm process technology delivering more and improved performance. The new Gen processors come with media engine that supports 4K UHD content.
The 7th Gen Intel Core processor family provides something for everyone with an array of form factors to choose from, including: compute sticks, ultra-thin 2 in 1 detachables and convertibles, thin and light laptops, high-performance laptops, a range of desktops, All-in-Ones and minis, and Intel® Xeon® processor-based mobile workstations.
Below is the Line Up and Availability:
4.5W Intel Core vPro processors (Y-series) for 2 in 1 detachables
15W Intel Core vPro, 15W and 28W Intel Core processors (U-series) for 2 in 1 convertibles and thin and light clamshells including SKUs with Intel® Iris™ Plus graphics
45W Intel Core vPro processors (H-series) for large-screen clamshells and premium notebooks
45W Intel Core mobile processor (H-series), unlocked 2 SKUs for enthusiast and VR-capable notebooks
45W Intel Xeon processors for mobile workstations
65W Intel Core and Intel Core vPro processors (S-series) for mainstream towers
65W and 35W Intel Core and Intel Core vPro processors (S-series) for All-in-Ones and minis
95W and 65W Intel Core processors (S-series) for enthusiast towers, including unlocked 2 SKUs.

Along with the new Chipsets for 7th Gen Intel Core Processor Family and New Intel Xeon Processors for Mobile Workstations, Intel is also introducing eight new chipsets that tailor this incredibly responsive, immersive experience to a range of form factors and user needs.
The Intel 200 series of chipsets offers 15 percent more I/O with port flexibility for a range of designs and are Intel Optane Memory ready.
For Desktop Intel® Q270 and Q250 chipsets enhance manageability and security 1. Intel® Z270 chipset for tuning capabilities with unlocked 2 Intel Core processors 
Intel® H270 chipset for improving visual display and performance for media creation.
Intel® B250 chipset to enable performance, manageability and security 1 features useful for smalland medium-sized businesses.
For Mobile Intel® CM238, Intel® HM175 and Intel® QM175 chipsets with fast I/O and other performance benefits as well as sensor support for mobile 7th Gen Intel Core and Intel Xeon processors.