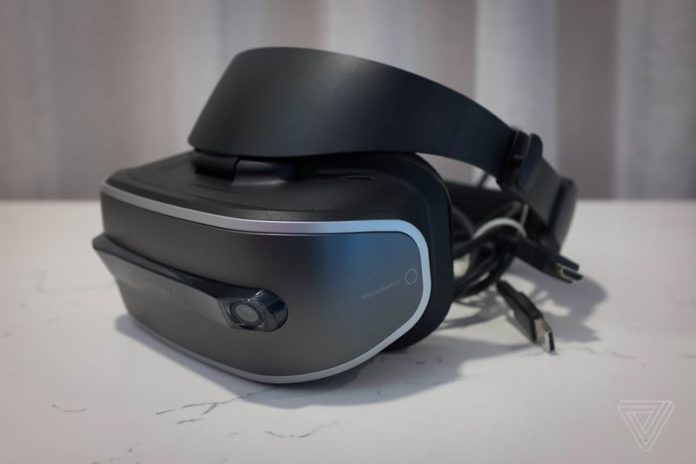 The first Windows Holographic Headsets is supposed to hit the shelves after the release of Windows 10 Creators Update in the month of April. We expect to seen a few of the Headsets at the CES 2017 this week.
Lenovo is the first company which managed to reveal its VR headset running Windows Holographic Platform. Below are the specs of the VR headset revealed by Lenovo:
Specifications:
The device is tethered and is lighter than most at around 350g.
It features two 1440 x 1440 OLED display panels, delivering higher resolution to each eye that the Oculus Rift or HTC Vive.
It offers 6 degree inside-out tracking meaning users are fully tracked in space without any external tracking devices or camera.
Two front-mounted cameras which enables augmented reality applications even without direct external vision.
The headset will be compatible with other Windows Holographic peripherals.  It will also work with Windows Store apps and some HoloLens software. The price of the Headset is expected to be between $300 to $400, which is much lower than other Headset costing around $ 600.