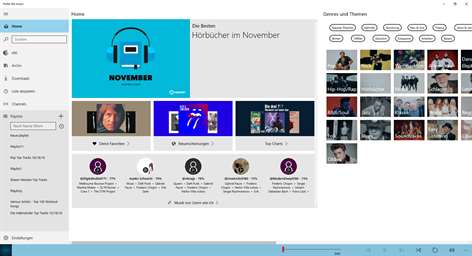 A new Universal Windows App for Windows 10 has been released by Hofer Life by name Napster for users in Germany. The service is a licensed version by Rhapsody includes 40 million tracks along with 15000 audio books. Below is the full list of features available on Windows 10 and Mobile 10.
Access to millions of songs
Thousands of audio books
Extremely fast, ad-free streaming in high audio quality
New releases every Friday
Create and manage your own playlists
Save and play offline of playlists, albums and tracks
Maximum streaming sound quality which can be adjusted
The app is currently available in the Store and you can download it by clicking the below link. You need to first subscribe to the service at Hoferlife.at and then download the app.