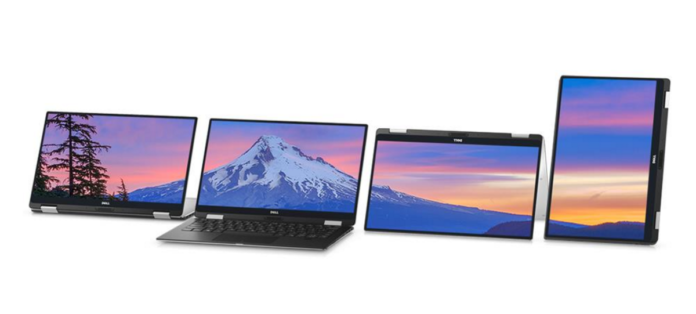 So here comes first new device from CES 2017. After showing up on official Dell's website today Dell reveal the new convertible XPS 13. So far one of the biggest missing feature in Dell XPS was convertible but company was aware of that and now Dell XPS 13 is a 2-in-1 device.
Today at CES 2017 in Las Vegas, Dell introduced a refreshed version of XPS line product. Dell is finally jumping into the convertible laptop market. Dell XPS 13 can now be used in four different modes: the Laptop Mode, Tablet Mode, Stand Mode, and Tent Mode.
In addition Dell claims that the new XPS 13 is the "smallest 13-inch 2-in-1" device. Comparing it with the Microsoft Surface Book then its XPS 13 is 16% smaller. In addition its 40% thinner and 20% lighter than the Surface Book.
Talking about display of laptop then it have a brilliant UltraSharp Quad HD+ variant that can produce 5.7 million display and another variant which sports a Full HD (1920×1080). Of course the new refurbished device also includes an anti-reflective coating on the display, and it's an IPS panel which lets you enjoy 170° views on a 400-nit screen.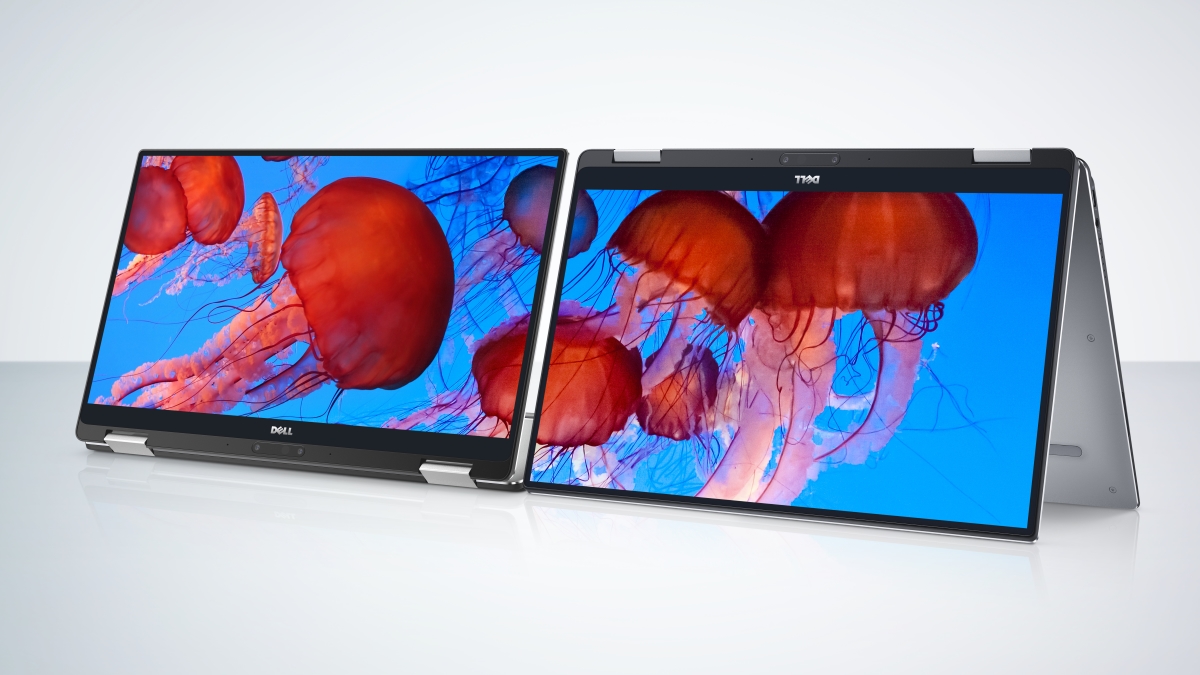 Dell has included a 46WHr battery in new XPS 13 which will stream up to 7 hours of video on Netflix on the QHD+ variant of the device with Core i7 processor, 16GB RAM, and 1TB SSD. Lower model FHD display, 4GB RAM, and 128GB SSD will stream up to 10 hours.
Dell goes with All-in on USB Type-C connector and ditched the USB A port. So far there is no new notable change in hardware. Oh and the new Dell XPS 13 is available with Intel's Kabylake processors, and you can choose your RAM from 4 GB/8 GB/16 GB and 128 GB/256 GB/512 GB/1 TB SSD respectively. In addition there is a full-size backlit keyboard, and an HD webcam, 2 USB Type-C ports, a Thunderbolt 3 port, a microSD card reader, a DisplayPort and of course headphone jack.
Dell XPS 13 will be available from 5th January, starting at $999.99. Are you looking forward to buy it let us know in a comment below.