If you are using Windows 10 and Windows 10 Mobile both, then you might have question that since the both of them developing simultaneously then why don't we have all the features of Windows 10 PC on Windows 10 Mobile. And one of the much excited question in similar category is that Extension on Mobile device.
Well, here's something which might cheer you up. An interesting tweet from official Twitter account from Windows France raised this question up. Today Windows France tweeted "Did you know that there are extensions for the #MicrosoftEdge #WindowsMobile?"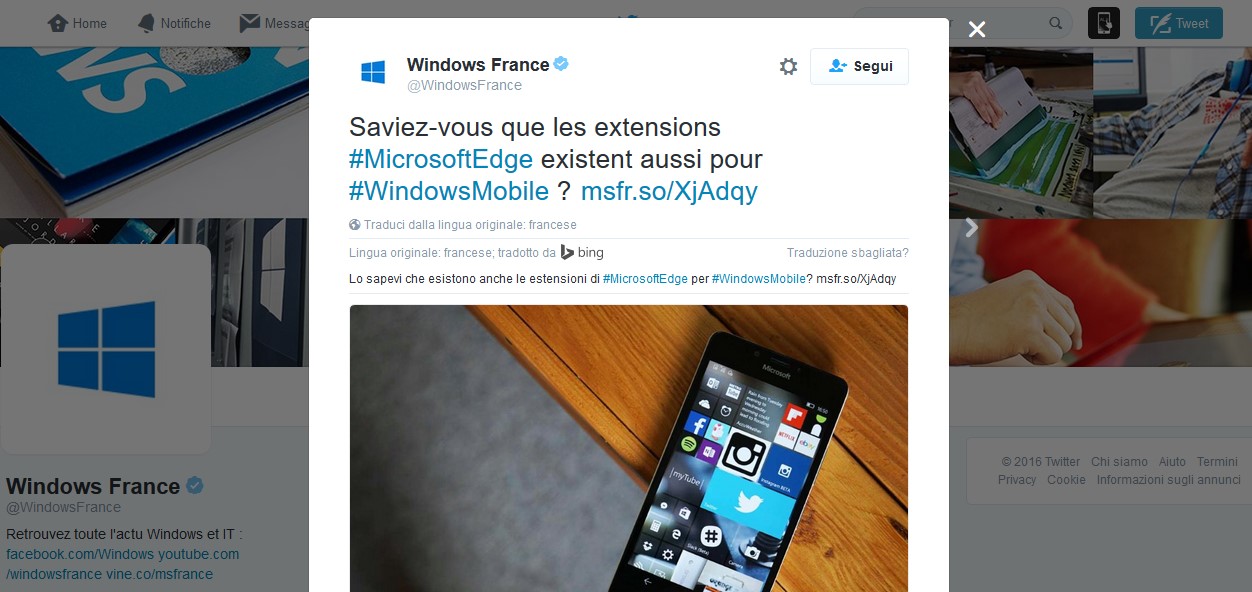 What? No. Not so long ago this tweed was published. This tweet opened the door to Microsoft Edge extensions on Windows 10 Mobile? But I don't think so. And in addition now they also deleted the Tweet! This maybe a sweet mistake.
With the Windows 10 Anniversary Update Microsoft introduced Extensions in Edge. Microsoft Edge's extensions are only available to Windows 10 users running the version 1607. Wait a moment here's something you need to understand. Microsoft already stopped production of Lumia but not Windows 10 Mobile. They are still developing it. However there are only few percent of market but still company don't want to give up.
And you might heard about the Satya Nadella interview in which he reveal "Ultimate Mobile Device". And not to mention just a day ago we reveal some leaked images of new smartphone manufactured by Microsoft which looks a lot like so called Surface Phone. In addition Microsoft also going to attend MWC 2017! Why?
But the bottom line is that that Tweet was just joke and now its gone too. But what if Microsoft really bring Edge extension to Windows 10 Mobile? What will be your first reaction? Let us know your thought below.