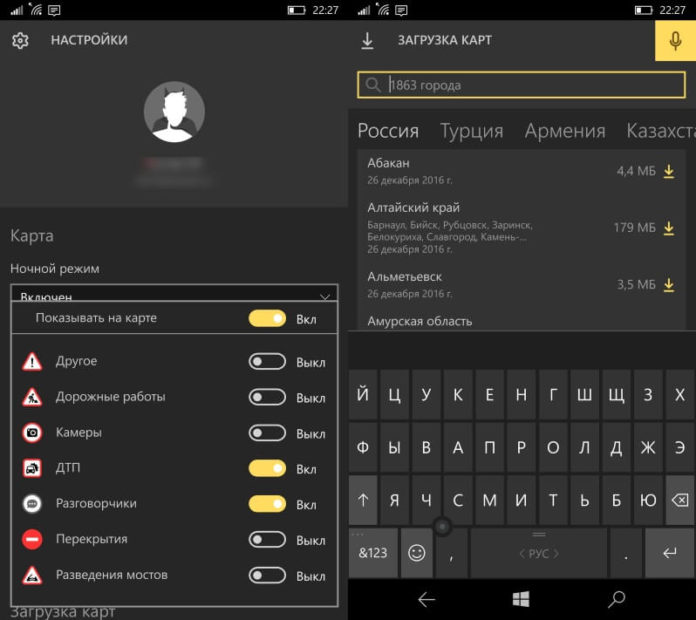 The most popular search engine in Russia is Yandex and today the company released a new update to Yandex Maps app for Windows 10 and Windows 10 Mobile Devices. Yandex Maps comes with features like World map, City guides, Walking directions, Directions for driving and public transportation, Real-time public transportation on the map, Satellite images & Panoramas and Offline maps.
Yandex Maps is now a universal app and it is available on Windows 10 PCs, Windows 10 Mobiles and HoloLens. The design changes seems to be the key feature of the latest update for Yandex Maps.
Key Features:
Detailed maps of over 300 towns and cities across Russia, Ukraine, Belarus, Kazakhstan and Turkey
Real time traffic info
Plan journeys quickly by simply tapping on your starting point and destination on the map
Search for addresses as well as cafes, pharmacies, ATMs, gas stations etc.
Plan car trips throughout Russia and Ukraine, taking current traffic conditions into account
Route information (distance, speed, estimated journey time) and automatic route recalculation following any deviation
Satellite images and Public map
Public transport stops
User reviews on businesses and organisations
The app lets you navigate the world with new features such as vector maps. You can even rotate the map and change the angle of perspective which helps you in finding location according to your convenience. The app also supports offline maps which won't eat your phone's space on your device with the help of compact maps.