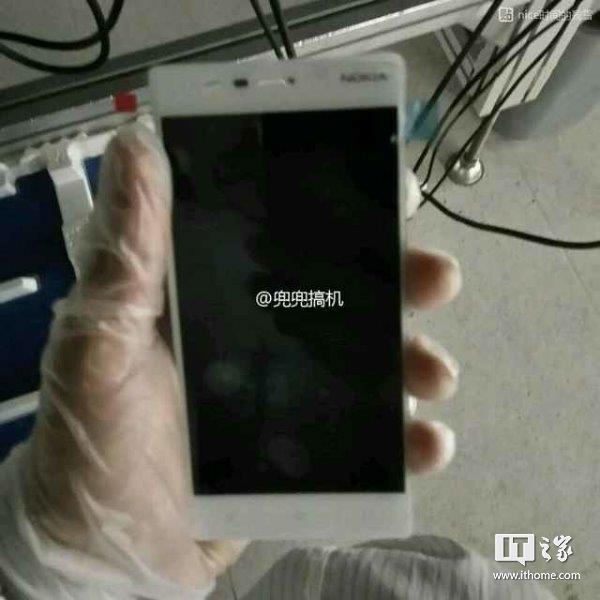 Nokia seems to be working on several smartphones with different specifications and design. While some phones look premium and some looks cheap. However, none of the smartphones have any unique feature, it looks like every other Android phone available in the market. The company will make a Global comeback in the first half of 2017 and Foxconn will manufacture the smartphones. Nokia may launch a Android powered smartphone along with a Windows 10 variant. However, Windows 10 variant hasn't been confirmed as of now.
The company seems to be working on Nokia D1C which is supposed to be a mid-range category smartphone. Nokia is also testing a new low-end smartphone, dubbed as Nokia E1. The Nokia's upcoming smartphone leaked in real life images from China. The images reveals Android capacitive touch buttons. The Nokia logo is on top right side and it looks cheap in terms of design.
Microsoft had acquired Nokia's phone business for USD 7.2 billion. Microsoft rolled out Nokia branded Lumia devices with Windows Phone but it wasn't able to catch smartphone users attention. Microsoft later sold the Nokia branding rights to HMD Global and the manufacturer Foxconn for USD 350 million.
We can expect Nokia launching new phones in MWC next year. However, so far only low or mid-end smartphones are leaked online. Nokia seems to be not working on a flagship phone as of now.