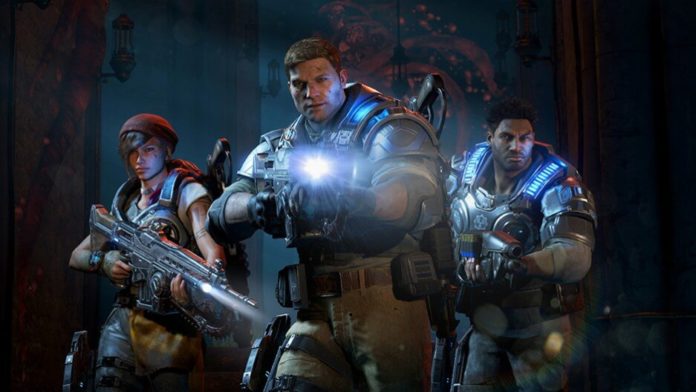 Its Christmas today and a new awesome deal is now available in the Windows Store. Gears of War 4 Ultimate Edition is now available for just $69.99 instead of $99.99 regular price. The deal is available for a limited time.
Gears of War 4 is a universal game and it can be downloaded on any Windows 10 Device that includes PC, Laptop, Tablet and the Xbox. Gears of War 4 supports Xbox Play Anywhere: yours to play on both Xbox One and Windows 10 PC at no additional cost. For a limited time, purchase and redeem your copy of Gears of War 4 and get the entire Xbox 360 Gears of War collection for use on Xbox One.
Gears of War 4: Ultimate Edition includes:
Gears of War 4 Ultimate Edition includes the base game (physical disc), a collectible SteelBook, and Season Pass.

Gears of War 4 Ultimate Edition is your gateway to Early Access for Gears of War 4, allowing you play on Friday, October 7 – four days before the game's standard release date.

Season Pass includes the exclusive Vintage VIP Pack, one year of unlimited map access, early access to an exclusive VIP playlist and six Gear Packs.

Never Fight Alone: With Gears of War 4, enjoy two-player co-op with friends locally via split-screen, over Xbox Live Gold or LAN. Player 2 can select either Kait or Del.

Redefined Cover Gameplay: New close-cover combat moves and combat knife executions turn each piece of the cover into an offensive opportunity.

Brutal New Weapons: An incredible arsenal of new weapons includes the Buzzkill and Dropshot, which can shoot around and over cover, raining destruction from all angles.
Capabilities
Co-op Local- 2 players
Co-op Online- 2 to 5 players
Multiplayer Online- 2 to 10 players
Cross-Platform Multiplayer
A new saga begins for one of the most acclaimed video game franchises in history. After narrowly escaping an attack on their village, JD Fenix and his friends, Kait and Del, must rescue the ones they love and discover the source of a monstrous new enemy.
You can purchase the games using the below links.