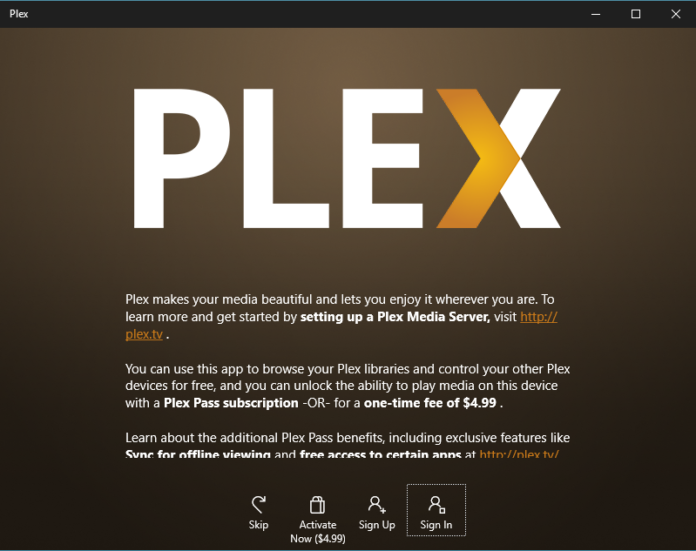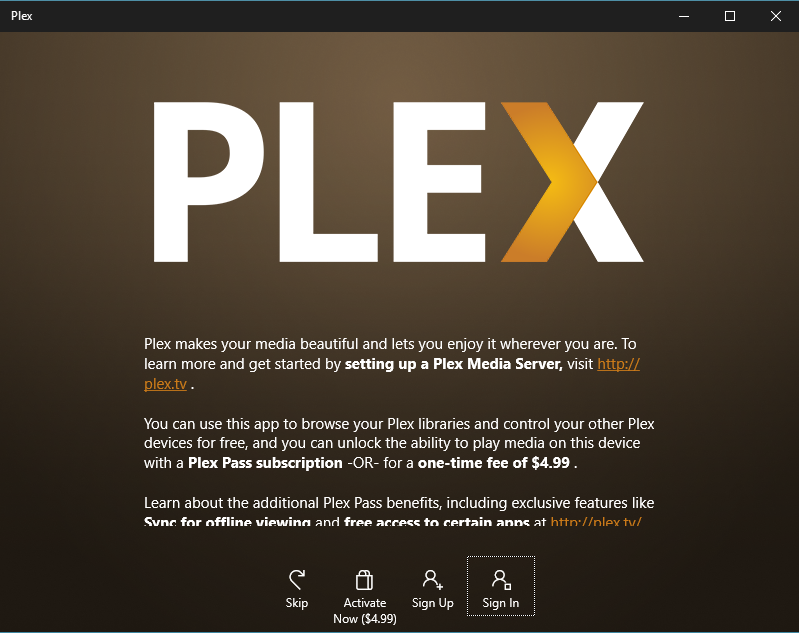 Plex has updated their UWP app for Windows 10 and Windows 10 Mobile. The app has been bumped to new version 3.1.41. The update is not accompanied by any changelog and there are also no visible changes or features seen after the new update.
Since there is no changelog we presume that the update could be a bug fixing and performance improving update for Windows 10 and Windows 10 Mobile.
Some the features include:
• Accessibility: Connect to your Plex Media Server wherever you are, whenever you want
• Plex Home: Use customized, managed accounts, and restrict content those users can access
• Camera Upload: Automatically upload your photos from your device to your Plex Media Server
• Mobile Sync: Sync media to your phone or tablet for offline viewing • Security: Enjoy your media away from home, knowing connection is securely encrypted
• Plex Mix: Kick off a playlist of similar and related tracks from your collection at any time
• Rotten Tomatoes: See how your movie collection ranks with ratings from Rotten Tomatoes
• Related Movies and TV shows: Easily find similar movies based on selections in your library
• Top Movies: View top movies by genre, director, and actor
• Movie Extras and Music Videos: Access trailers, extras, and music videos from your libraries
The  update is currently live and you can download the same by clicking the below link. Do let us know if you find anything new after the update.
Download Plex for Windows 10 and Windows 10 Mobile