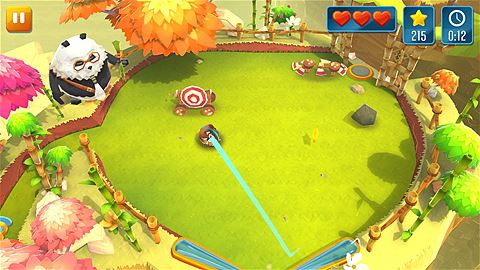 Paladin Studio the makers of Momonga Pinball Adventure game has now released their Pinball Adventure game for Xbox One users. The game is a pinball game where you bounce through different worlds. Below is the full description:
Momonga Pinball Adventures
– IT'S TIME TO ROLL – Momonga is a unique pinball game, where you bounce through different worlds. On the way, you team up with friends to defeat enemies and conquer bossfights. A little flying squirrel takes on the forces of evil – join Momo, Panda and Fry in a quest to save the momongas from the claws of the evil owls
The game which also features 9 story-line levels, 3 bonus level mini games and 45 challenging challenges and bunch of Xbox achievements. The game which cost $5.99 is now available and you can buy it by clicking this link.