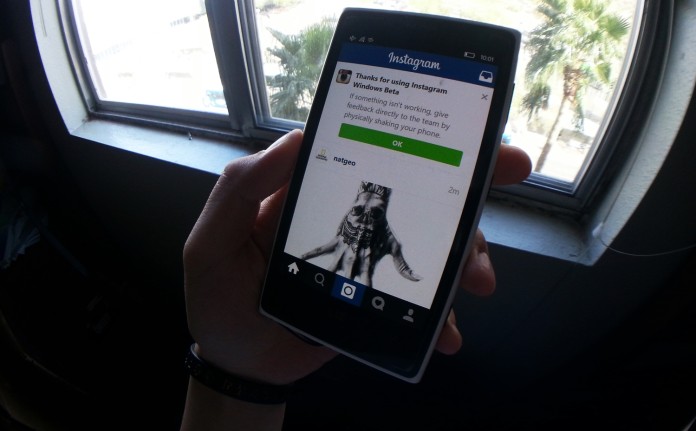 Facebook is releasing a new update to its official Instagram App for Windows 10 Mobile. The app has been bumped to new version 10.707.48352. The company is releasing a new feature live broadcasts/stream which the users have been wanting for some time now. Finally the company decided to release the feature to its Official App on Windows 10 Mobile.
Another feature that the company has released is that now the application allows you to send private messages or stories by groups, you only need to capture story and select the contact to whom you want to send it. You can also put color to the font of the test within the Stories feature.
The other and most requested feature is the users were only able to see the last picture taken earlier now the users can navigate between the image gallery or folders to view the images.
The update is currently rolling out and should be available to all in the coming days. Alternatively you can download by clicking the below link. Do let us know if any of our users have found the new features
Download Instagram for Windows 10 Mobile.