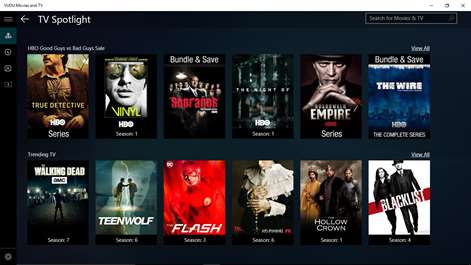 Earlier it was reported that VUDU had released a new Windows 10 App for Windows 10 PC users, and now the company has released a new app for the Xbox One users. The app is a UWP which has been released for the Xbox One users.
The below are the features of the app:
Watch the latest movies, from still-in-theater hits to blockbusters – some before they're even out on DVD or Blu-ray!
Catch up on TV episodes as soon as the day after broadcast, or binge-watch complete seasons.
Join VUDU for FREE. Rent or own only what you want, with no subscription or rental late fees.
Stream directly to your Windows 10 device or download to watch anywhere, anytime.
Connect to both Ultraviolet and Disney Movies Anywhere, and access your movie and TV collections all from the VUDU app.
Note: Currently there is no news about the availability of the Windows 10 Mobile app.
You can download the app from the below link on your Windows 10 PC or Xbox One.