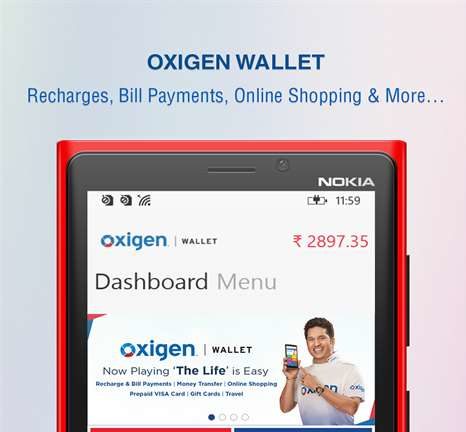 Oxigen Wallet updated for Windows Phone has been updated with new features. The app has been updated to version 7.0.0.0. Oxigen Wallet app is designed to meet all your payment needs.
Full Changelog:
– Enjoy an always logged-in experience but with more enhanced security features.
– Never miss a deal with the all new 'Offers' section.
– Now fetch & pay electricity & gas bills with new billers.
– ONE-CLICK Mobile recharges & bill payments for a quicker experience with Oxigen Wallet app. FREE coupons to be earned every time.
– A suave Gift Cards experience with card categorization feature together with new cards from Flipkart etc.
– Search for your nearest Oxigen Retail Outlet for load money & other services on our smarter RO locator (look for 'stores near you' in the app)