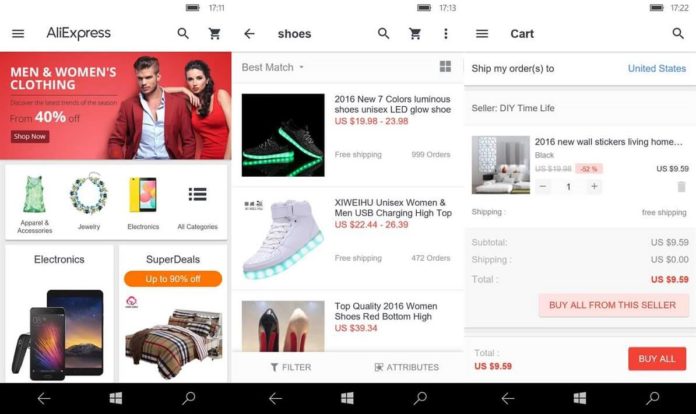 AliExpress is a well known online shopping marketplace. The company finally released a new shopping app for Windows 10 and Windows 10 Mobile Devices.
You will find over 100+ million products on AliExpress – It includes clothing, shoes and accessories, to car parts, electronics and baby care items.
The app lets you search, buy, filter, sort the products. AliExpress app lacks Cortana support and the app still need to polished.