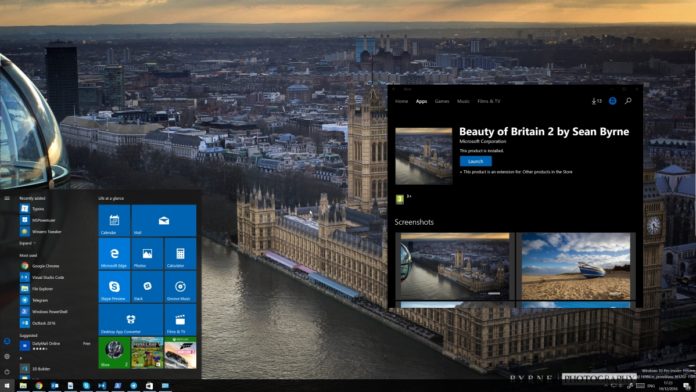 Back in October, Microsoft announced Windows 10 Creators Update and demonstrated some of the feature at the the Windows 10 event in October. One of the cool thing about among that was the Windows 10 Creators Update themes.
Windows 10 themes from the Windows Store which would essentially add themed sounds, wallpapers, and much more to PC. And the its time for it. The first set of Windows 10 themes are already live on the Windows Store. But?
But, you can not use them now. Actually they are not supported by Windows 10 yet, no matter even if you are a Windows Insider running the latest Insider preview builds. Company will soon add support for themes maybe in the Windows 10 Insider Preview in early 2017. But you want to try it right now? Then here you go!
First thing first download the theme from the Windows Store and then head over to the Program files and then find WindowsApps folder. There you will see a .themepack file which will get installed once you run it. Take a note that if you are not an admin then this method won't work for you. You should just have to wait for the official release which should happen soon.
Here are all the themes which are available in Windows Store.
And if you are using same account the theme will automatically sync up with your main PC. So you can even enjoy them on your main PC to. Ta-Da!
Let us know in a comment below which Creators Update themes you like most?