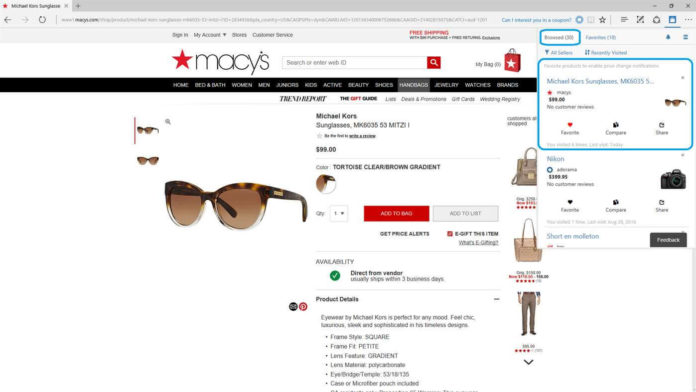 Microsoft today released a new update to its Personal Shopping Assistant App for Windows 10 and Mobile 10. The app has been bumped to new  version 1.1649.50.0. The company has not provided any changelog and there are no visible changes seen.
Hence we presume the update is to fix some bugs and improve the performance of the app. The app is part of the Microsoft Garage Project. Below are some features of the application:
Your smart shopping cart across the web. – Automatically remember all your browsed products.
 Save to favorites and your personal boards. – Get price change alerts for all saved products.
Compare products across sellers and make smart choices.
Supports Microsoft, Google and Facebook login, to access across devices.
On 1000s of shopping sites around the world.
Quick favorite button – a blue, heart shaped button, on the top right corner of product pages, to save a product to favorites and boards, conveniently and quickly.
Chat with your assistant on the go from your favorite messaging app. – "Send to mobile" menu options sends a link to the mobile optimized shopping assistant web page.
Suggestions for other places to buy, where available.
Feedback button and form inside the assistant for easy feedback.
The update is currently live and you can get it by clicking the below link. Do let us know if you find anything new.