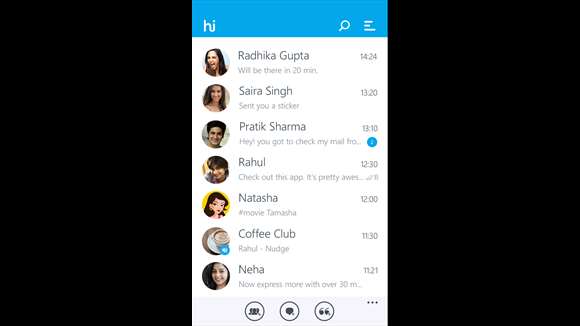 Well, well, well, Here comes bad news. Popular messaging client in India, Hike Messenger announced that they're stopping the development of its Windows Phone app.
Hike Messenger is often known for its stickers and for being one of the first messaging application to bring video calls, which have been offered over 100 million users in India. Recently they introduced story mode to it's iOS and Android version. And today this announcement came up.
If you are using hike Messenger on Windows Phone as primary messaging client then you already know that the app didn't get an update since a year. (As far as I remember). Windows version of the app don't allow user to post a photo nor it have a call feature.
The reason behind the decision is that they are going to double down on their efforts on Android and iOS, which make up more than 98% of the smartphone market share in India. Hence, there will be no further updates for Hike app on Windows Phone platform starting today. However, you don't need to be panic the will be fully functional as it is but it don't get any new features.
Are you using Hike Messenger? I am. And I love it.
Source : Hike Messenger