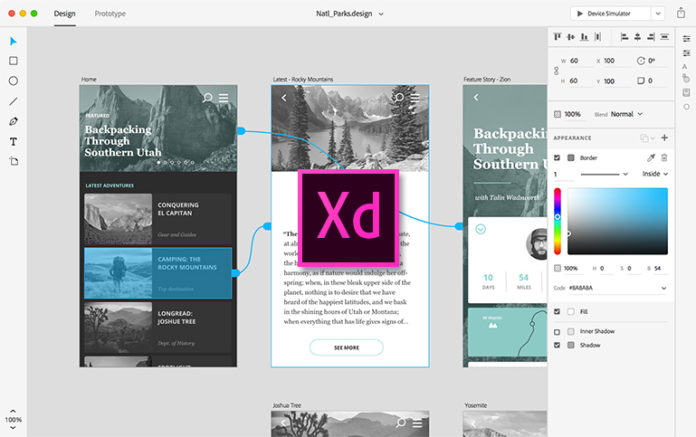 Adobe company excited to announce that the first public beta release of Adobe Experience Design (Adobe XD) is available to download for Windows 10. The company initially launched the app on the Mac, but it has been teasing a Windows app for a while now and Windows 10 users can finally try it out today.
Moreover, The public beta release offers all of the core features of Adobe XD, essentially making it easier to prototype websites. There's a lot to explore in the first release, including: Draw vector icons and artwork, Basic text support, artboard create, align, distribute, Prototypes with interactions & animations, Export PNG, Import PNG, JPG, and GIF and so on.
According to Adobe:
"The first release of XD for Windows includes core design and prototyping features, and will be updated every month with additional features. Eventually the core feature set across both Windows and Mac versions of Adobe XD will be consistent, with each version being optimized for performance and stability."
Adobe XD is built as a UWP app on Windows 10 so you will need to install the software is the Windows 10 Anniversary Update. Any earlier versions of Windows are not supported by Adobe XD. If your Adobe Creative Cloud doesn't detect the new beta, then you might not be running a device with the Anniversary Update.