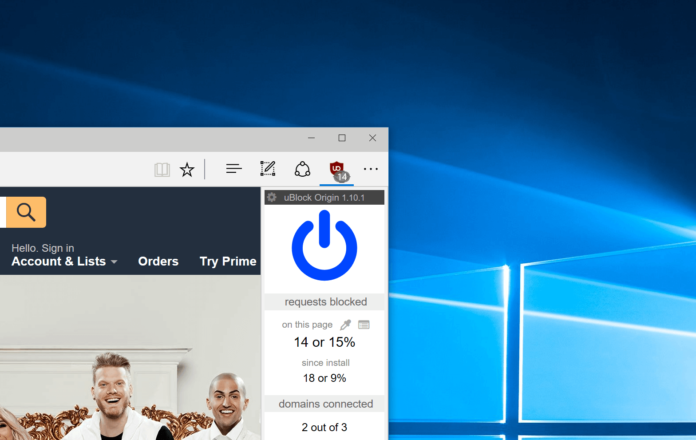 One of the most powerful ad blocking extension for Google Chrome ans Mozilla Firefox now arrive on Microsoft Edge. Yes, the uBlock Origin now available for the Microsoft Edge.
User can now download the extension from the Windows Store. uBlock Origin is favoured among many tech enthusiasts because of its low CPU and memory usage as well as quick ad removal and no sponsored ads which AdBlock Plus happens to have.
its lightweight adblocker when compared to other ad blockers such as AdBlock or AdBlock Plus.
uBlock Origin on Microsoft Edge includes all the features that are available in the extension on Google Chrome — users can easily whitelist some sites, manage which filters are used to block ads, add their own filters and rules, and a lot more.
Microsoft Edge's extensions are only available to Windows 10 users running the Anniversary Update (version 1607). So, it is available for anyone who is running higher then this version. Of course, the extension is still in preview, so there might be some bugs and it may not work properly so just keep that in mind before installing it.
Download the uBlock Origin from Windows Store and let us know how's the performance of it in a comment below.