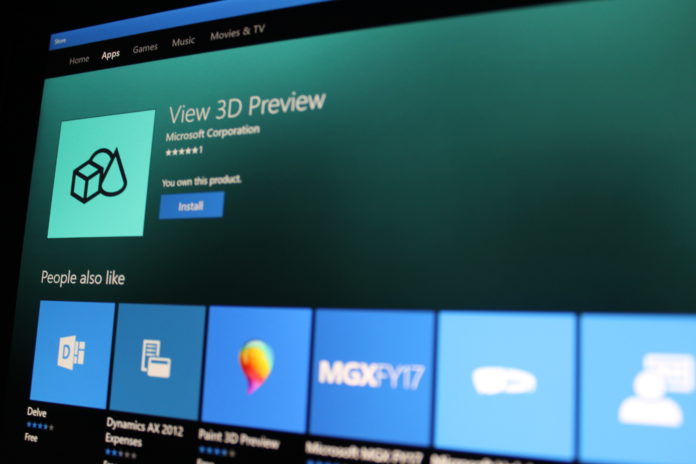 At Microsoft Event Microsoft demonstrated Paint 3D app along with the Windows 10 Creators Update. And now a new app has popped up in Windows Store named View 3D Preview. As the name suggest the app allow you to see your creative 3D work.
Some details emerged that 3D would also be heading to Windows 10 Mobile via the Paint 3D app. However nothing final yet, we will soon hear from the company or maybe we will see it in the upcoming Windows 10 Insider Build.
The View 3D Preview's features include:
See your 3D models with high-quality staging.
Use simple pan, zoom, and orbit controls with your mouse, touch, pen, or keyboard.
Currently supports 3MF, PLY, OBJ, FBX, and STL files.
According to the app's description, it is currently only available for Insiders running Windows 10 Creators update build 14800 or higher. but according to OnMSFT you can get the app by clicking on the direct link on non-insider Windows 10 machine.
The app is available for both PC and Mobile. If you are Windows Insider and running build 14800 or higher version you can get the View 3D app from Windows Store and let us know how it perform.