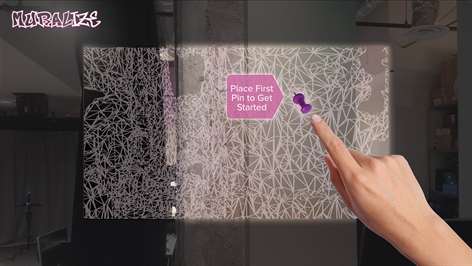 Muralize HoloLens App lets users create Murals in real life. The App was recently released for HoloLens which can take out the extra equipment make the process of full scale wall murals easy.
Users will be able to select an uploaded image from Instagram and place an overlay of it on the wall. The app is created by Sally Slade, the Lead HoloGraphic Developer at Magnopus. The App is created by an all female development team, and the app was launched last week in the Windows Store.
The app is currently available for download and you can get it by clicking the below link.
Download Muralize App for HoloLens