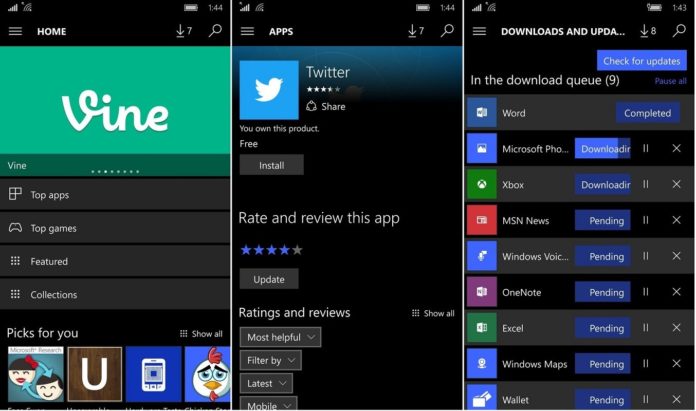 Windows Store snagged a new update for Windows 10 Mobile devices. The latest version of Windows Store is 1611.1001.6.0 and it has introduced some noticeable changes in terms of UI.
You will notice a new bold font for app's name when you open any apps page. In-app page, you will see an option to rate your today's experience of using Windows Store. Furthermore, Microsoft has also moved feedback option to hamburger menu.
Apart from UI changes, you will also notice performance improvements and bug fixes. Open Windows Store app to get the latest update. If you notice any other improvements with the new update, do let us know in the comments below.