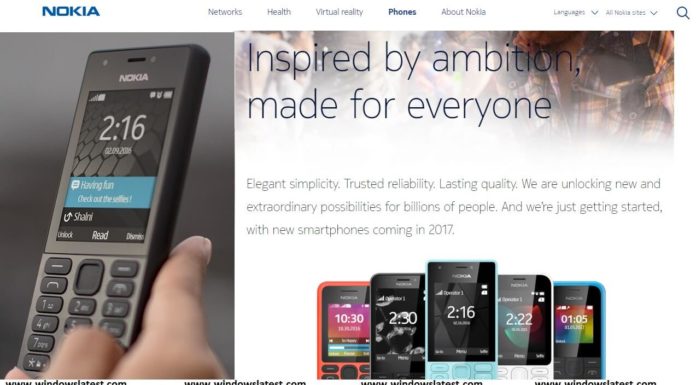 Nokia is finally coming back and now it is official. The company will make a Global comeback in the first half of 2017 and Foxconn will manufacture the smartphones. Nokia may launch a Android powered smartphone along with a Windows 10 variant. However, Windows 10 variant hasn't been confirmed as of now.
Nokia's official website confirmed the arrival of new smartphones next year. The smartphones will be sold in Americas, Europe, Asia, the Middle-East, Africa, India, and China. India would be the most important market for Nokia as the brand has huge popularity in India.
"HMD will bring a new generation of mobile phones to consumers, with the first smartphone products set to be launched in the first half of 2017, alongside the existing Nokia branded feature phone business"
Microsoft had acquired Nokia's phone business for USD 7.2 billion. Microsoft rolled out Nokia branded Lumia devices with Windows Phone but it wasn't able to catch smartphone users attention. Microsoft later sold the Nokia branding rights to HMD Global and the manufacturer Foxconn for USD 350 million.
"HMD is developing an exciting new consumer-centric product range which will focus on innovation, quality, and experience, alongside the iconic Nokia mobile phone attributes of design, robustness, and reliability," HMD said in a statement.
Nokia's comeback will create a new challenge for existing smartphone makers as we all are expecting an innovative smartphone from the company. On other hand, Microsoft is also working on a Surface (Phone) and it is supposed to create a new category. Are you willing to buy a Nokia phone if it is powered by Windows 10?