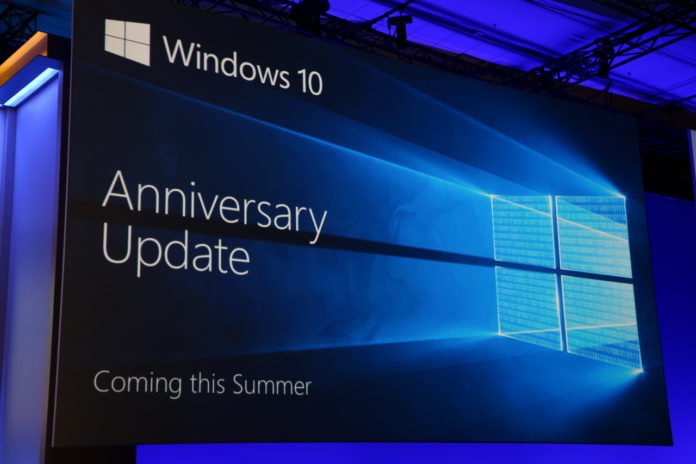 Microsoft today released the Windows 10 Anniversary Update to people on Current Branch for Business.  The Windows 10 Anniversary Update was released on August 2nd Worldwide to all consumers.
The Anniversary Update brings Businesses specific benefits such as enhanced cloud infrastructure, improved compatibility, and partner readiness in addition to the consumer features of the update. Below is the full changelog:
Changelog:
Enhanced Cloud Infrastructure – allows our anti malware researchers to utilize machine learning models to identify and block malware more quickly, improving response time from hours to just minutes.
Improved Compatibility – Windows 10 is our most compatible release ever and with 99% of the top 3,000 apps shown to be compatible customers can deploy with confidence.
Partner Readiness – We have also seen strong engagement from our partner ecosystem with over 900 of our largest partners trained this year alone on Windows 10 deployment.
Microsoft also says that, the company has addressed nearly a thousand items of feedback from all types of customers, including enterprises and groups performing pilot deployments. With the Anniversary Update installed, the businesses and customers will encounter less ransomware on Windows 10 which would be close to about 58% compared to Windows 7.