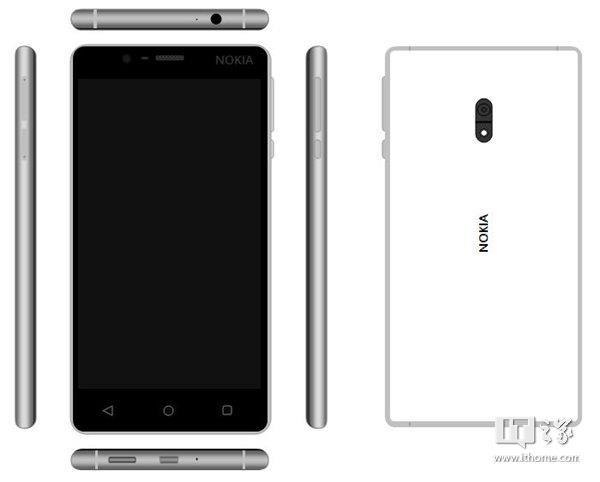 Nokia DIC is one of the Nokia's Android smartphone. The smartphone was earlier leaked in images and renders. Nokia DIC will reportedly have two variants and it will carry different specifcations.
The two variants will look similar in terms of look. However, it will carry different specsfication.
Nokia DIC Specifications
Powered by Snapdragon 430 Processor, clocked at 1.4 GHz
Adreno 505 – GPU
Two models: One with 2GB of RAM and another one with 3GB of RAM
Two models: One with 5-inch and another one with  5.5-inch display. Resoluation of 1080p display.
16 GB Internal Storage (along with a 32GB variant)
Two Models: One with 13MP camera and another one with 16MP rear camera
8-mega-pixel front camera
Android 7.0 onboard.
Nokia D1C Price and Release Date
Nokia's upcoming smartphone will be affordable for your pocket. Nokia will reporteldy launch the phones in early next year.
Nokia D1C Images
Are going to purchase a Nokia phone?