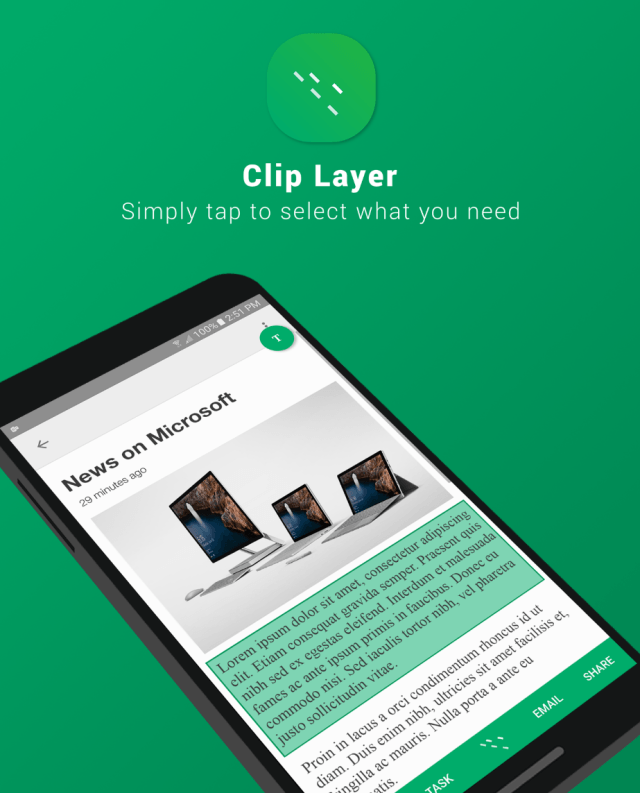 The Microsoft Garage is a Microsoft project lab that lets employees work on projects that often have no relation to their primary function within the company. Microsoft Garage has developed and released a so many of apps, mostly for Android and iOS.
Today they are releasing a new app for Android devices. Clip Layer for Android app have all new concept of sharing information across the apps.
Basically Clip Layer Project, can be launched over any screen so you can select, copy, and act on snippets you care about in simple series of taps. After selecting a snippet, copy it to clipboard, add it to Wunderlist to have it accessible across different devices, email it, or share it to any other app installed on your phone.
Steve Won designed and released this app through the Microsoft Garage. Steve was also responsible for the Hub Keyboard. There is no news that the app will launch on iOS or Windows platform. Are looking forward to see this app on Windows Phone? Let us know in a comment below.