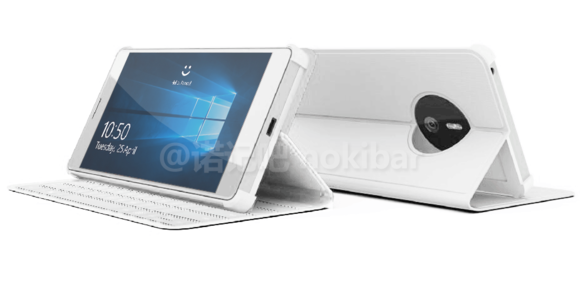 Rumours claim that Pegatron the company which supplies iPhone for Apple,  is currently working on the Microsoft's much rumored Surface Smartphone Trial Run. It would appear that Microsoft, after writing off their Nokia losses, is now ready to re-enter the smartphone market with a focused new smartphone with no link to the past, no link to their Lumia line-up and start fresh with a smartphone clearly in sync with their entire Surface lineup of devices.
According to a new Chinese-language Commercial Times report, the Apple iPhone supplier Pegatron is now working with Microsoft to produce Surface devices and is now ready to begin trial production of Surface Phone. Microsoft is expected to announce the Surface Phone in 2017.
The CT reports that earlier in an interview with Australian financial Review Microsoft's CEO Satya Nadella has said that the company is currently working on an "Ultimate Smartphone" which might hit the markets in late 2017 or early 2018.
There are other rumors doing rounds that Microsoft's Surface Phone will be coming with an Intel Processor. Intel has been unable to crack the smartphone market and working with Microsoft again could be the way to re-enter the market in force.
Microsoft is expected to compete with other Smartphone users like Huawei and Xiaomi which are likely to be launching their devices in US in 2017. It would be a big challenge for Microsoft to enter the already crowded Smartphone Market unless they are able to secure distribution with almost all the top US wireless carriers.