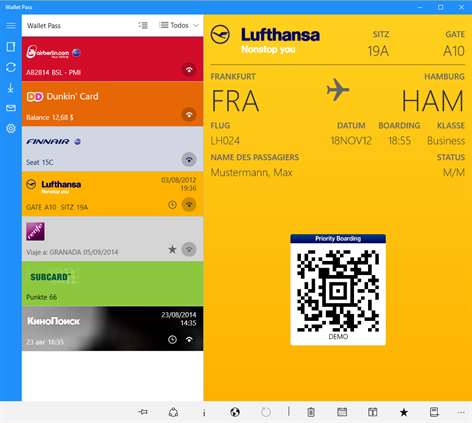 Wallet Pass is a Windows 10 App that solve issues related to Casual users. The Wallet Pass can convert the passbook files to .mswallet files and sync to the wallet app. The app allows you to sync your passbook files between devices.
Here's the full list of features below.
Import .pkpass files from browser or email or via the file explorer app.
Show locations included in passbooks and use it in Nokia Here Maps.
Automatic saves to Microsoft Wallet app
Manage every passbook in the app.
Pin live tiles in start screen for every passbook.
Save calendar events from passbooks data.
Show notifications in the Action Centre from passbooks.
Automatic updates.
Backup and synchronise your passes between devices.
Barcode scan
PIN-lock
The app is currently available for download in the Windows Store, alternatively you can download it by clicking the below link.