Earlier the Facebook owned company WhatsApp had released lot of features including the Video and Voice Calling to its users on All Platforms. WhatsApp has also brought some of the features already available in Telegram like Official Announcements, Large File Sharing etc..
Now there are news coming in that Telegram is currently working on bringing the VoIP calling facility to its users on all platforms. The company is currently testing this feature on its app on Android. Currently we are not sure as to when and how much time will Telegram take to release the VoIP feature to its users on all platforms since there has been no time frame announced by the company. Our friends at Droidapp were able to get an exclusive notes found on calling feature under testing in Telegram. Below are some features: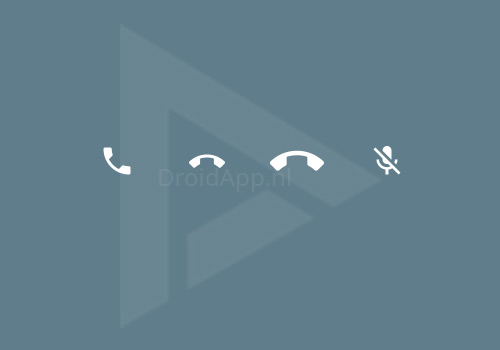 icons
New icons show three different handsets. Where they will be placed exactly in the app is not entirely clear. In addition, there is added an icon that allows you to mute the microphone / mute. The icons in the image above its actual size.
sound Files
The installation of Telegram, we found four new sound files. Where it previously only consisted of "sound_in 'and' sound_out ', the sound you hear when an outgoing or incoming message, this is expanded. The four new sound files are "voip_busy ',' voip_end ',' voip_failed 'and' voip_ringback. This can be heard below.
The known updates include the new "quick view" for shared articles as well as the possibility of a message search by date of transmission or reception.  The Apk file for Android include three different telephone handsets and one way to mute the microphone for a short time. As for the other files, there are four different sounds, including a busy tone and another, which is probably best known under "No connection under this number".