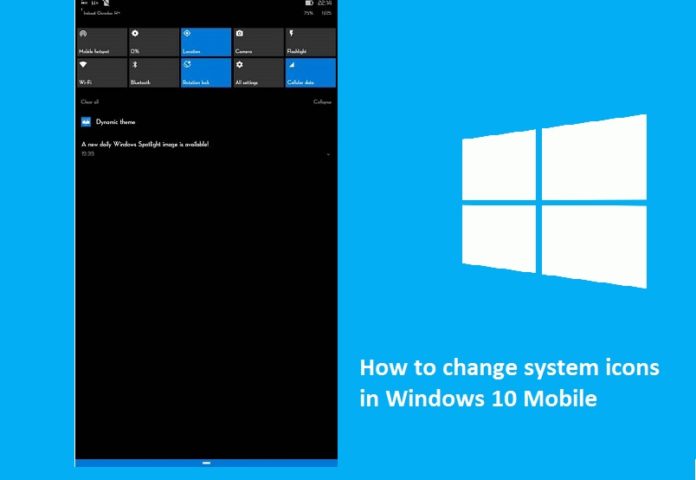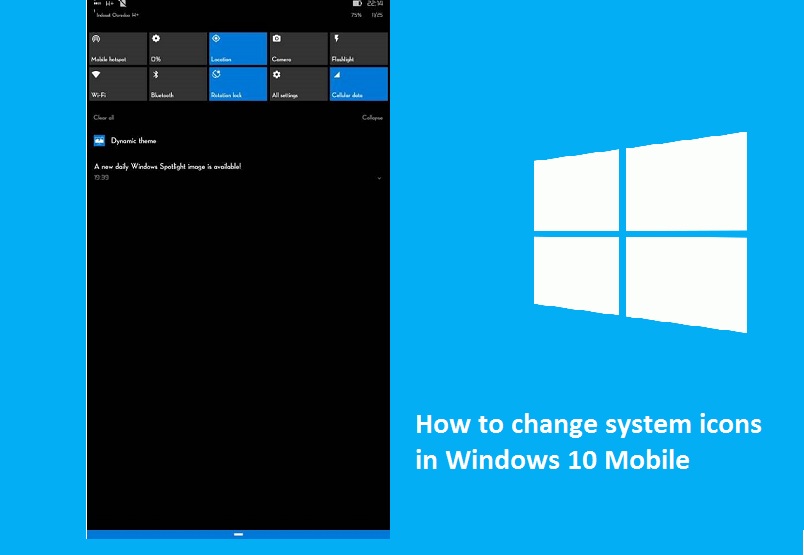 You can change your system icons in Windows 10 Mobile with a new trick. If you are bored with the default system icons in action center or the battery icon, you can easily change icons by hacking registry file in Windows 10 Mobile. However, it could brick your phone if you end up doing wrong edits in registry file.
Steps to change system icons in Windows 10 Mobile
Connect your Windows 10 Mobile to your PC using USB cab
In phone's storage, create a folder "Windows" and create another folder "fonts" inside Windows folder. Create folders only if it is not available already
Download this file and copy-paste the file in fonts folder.
Disconnect your phone.
Download Interlop tool from here.
Now unlock your phone using Interlop tool.
Using registry browser, browse to HKLM registry folder.
Now in HKLM folder, open SOFTWARE and now open MICROSOFT folder.
Open Windows NT and now open Current Version
Open fonts and click on Segoe MDL2 Assets
Edit the "Segoe MDL2 Assets" registry and change
Change to foldername \ namafont.ttf
All Done!
Now restart the phone, you will see different icons!
If you want to try more icons, download Font segmdl24.ttf or Font segmdl27.ttf, and replace the file with the one you downloaded earlier (refer step 3).
Enjoy!
Are you liking the new icons? Share your thoughts in the comments below.
Search Terms: Change system icons in Windows 10 Mobile. Change system icons in Action Center in Windows 10 Mobile. Change icons of wifi, battery in Windows 10 Mobile. Icons pack for Windows 10 Mobile.