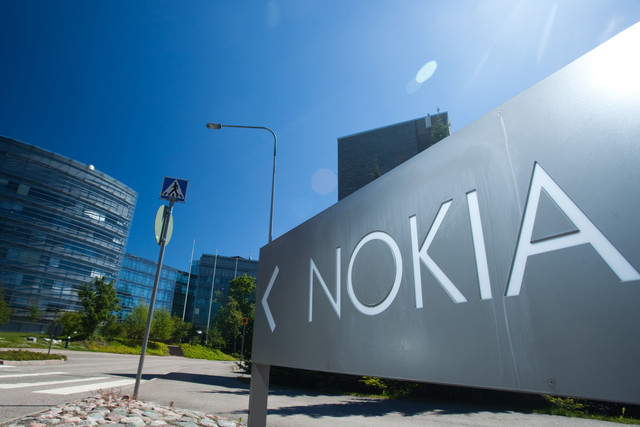 What's in the name? huh? After Google introducing Google Pixel, Nokia is also launching new smartphone under same name. Wired?
As you know that Nokia is almost ready to jump in the Mobile market. There is lots of expectation from Nokia, they could launch new Android tablet too along with the smartphone. And lately we have been seeing lots of new reports/rumors/leaks about the upcoming Nokia Android smartphones.
Meanwhile Nokia will hold Nokia's new Android smartphone named Nokia Pixel has surfaced on Geekbench. The listing on Geekbench reveals that the upcoming phone will be powered by Android 7.0.1 Nougat (Android 7.0 1st MS). The Nokia Pixel features Snapdragon 200 processor, Adreno 302 graphics coupled with 1GB of RAM.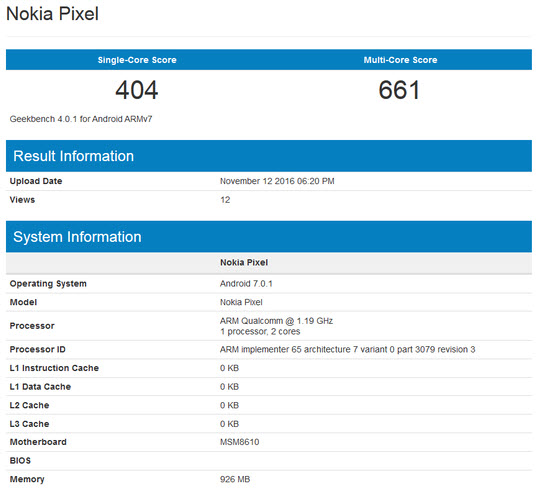 In addition device will also have some fast charging technology. According to that leaked benchmark Nokia Pixel scored 404 on single-core test, but it scored 661 on the multi-core test. Based on the results, we can infer that the Nokia Pixel will be an entry-level phone.
Earlier couple of months ago we spotted Nokia D1C on Geekbench and now this Nokia Pixel. However the which is most terrifying is that name. "Pixel". However we are not so sure about the name but as we know that Nokia will host a keynote at MWC 2017  in late February, and chances are that it's going to share some details on its next generation smartphones.
What are you thinking about Nokia "Pixel"? Let us know in a comment below.
Source : pc-tablet