WhatsApp Team has been tirelessly working to improve its App for Windows Phone and Windows 10 Mobile to bring it on par with other platforms iOS and Android. The team has updated the Windows Phone Beta App to new version 2.16.294.
The team has now introduced one new feature in the Video Section of the application. Now when you make a video you will find that in the screen above different options are found for editing including GIF.
Now you will be able to turned on and off the feature similar to a on and off button which gives you option to choose Video or an animated GIF.
See the Screenshot below.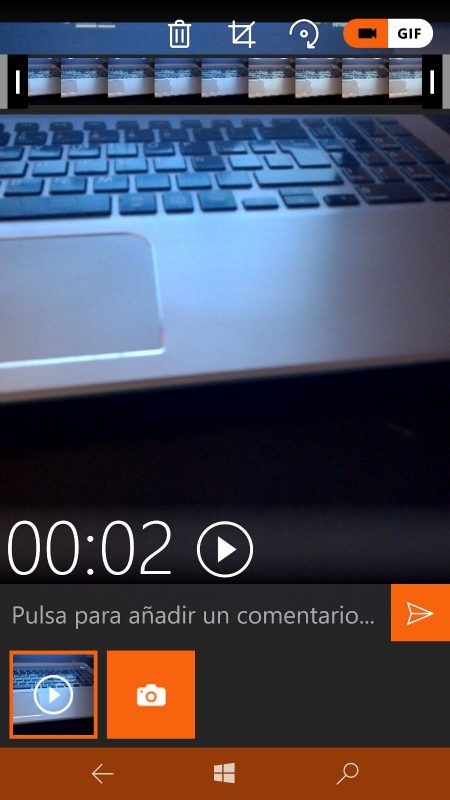 The above is a really great feature coming to Windows Phone specially if you are wanting to send an animated GIF instead of a Video.
The Update is currently available and you can download by clicking the below link.