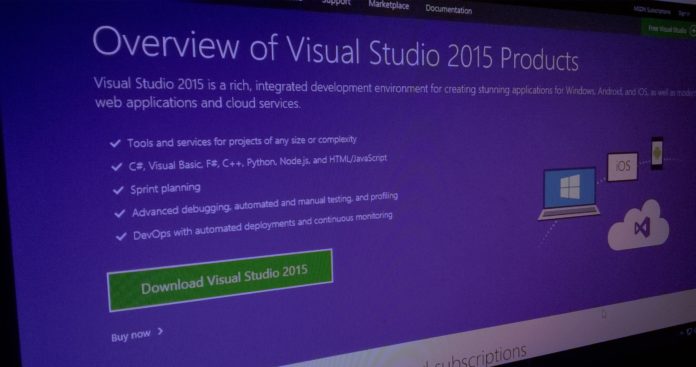 Wooh Wooh! What? Really? Yes, Yes! calm down. Earlier today Microsoft posted a blog about the Visual Studio 2017 on MSDN Magazine. I personally read that blog. And there was explanation about plenty of new features and improvements.
As far as I remember there is something about .NET Framework and some debugging tool. Wait? Why I am not putting the exact information here? Because they removed the page! Yes. Not only me one of the best Windows application developer Rudy Huyn also caught this page and twitted about Visual Studio 17 earlier today. Here's his tweet.
Welcome to Visual Studio 2017! Seems very interesting! https://t.co/cvrhlrtohf

— Rudy Huyn (@RudyHuyn) November 14, 2016
You can reach the page from here, but now it shows "We're sorry, the page you requested cannot be found. The URL might be misspelled, or the page you're looking for is no longer available."
I also tried to reach the page via web-archive but nothing found. Well of course some other sources pointed out that the Microsoft announced that they is a new version of Visual Studio for Mac. This version is based on Xamarin Studio, but its UX is inspired by Visual Studio on Windows.
Since I am not pretty good at remembering but I am sure about that there is something written about sharing projects between the different OSes. However that feature is available right now in VS 15 but not for all projects. However Microsoft only rolled out 3 updates to the Visual Studio and the there is Visual Studio 15 Preview 5 available to download.
Maybe they will soon announce it officially. Stay tune for more update.