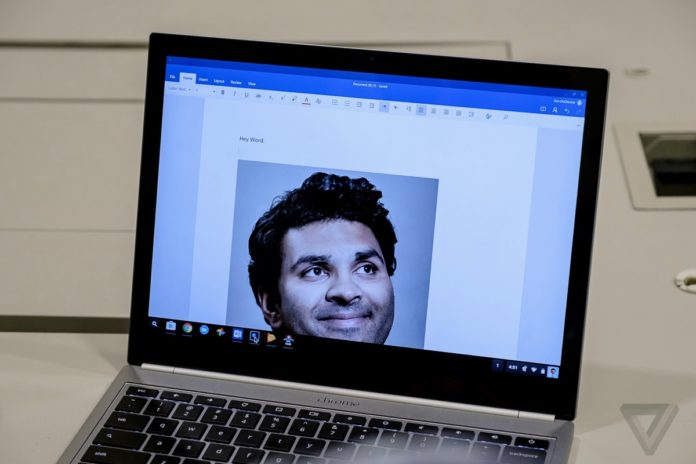 While ago Google brought Android apps to Chromebooks. But not all the apps are running quite well some apps aren't compatible with some Chromebook devices just yet. However Android apps on Chromebooks is still in beta.
To improve performance and user experience of the Microsoft Office suite apps on Chromebook company partnered with Google. However Office suite of apps which are available for download on some Chromebook devices, but some users weren't able to install them on their Chromebook devices. This resulted in a lot of speculation which made some users think Microsoft was intentionally blocking the installation of its Office apps on Chromebooks.
Microsoft is aware of the compatibility issue, and they stated that it is "partnering" with Google to deliver the "best experience" for Chromebook users.  Company is also planning to make Office applications compatible on all devices. On this occasion company said
"Our strategy has not changed. Office for Android is supported on Chrome OS devices via the Google Play Store. While Google Play on Chrome OS is in beta, we are partnering with Google to deliver the best experience for Chromebook users and plan to make the apps available on all compatible devices by general availability."
We will soon see the better performance of the Office apps on Chromebooks. Or maybe they will release the preview of the application. Stay tune for more update.