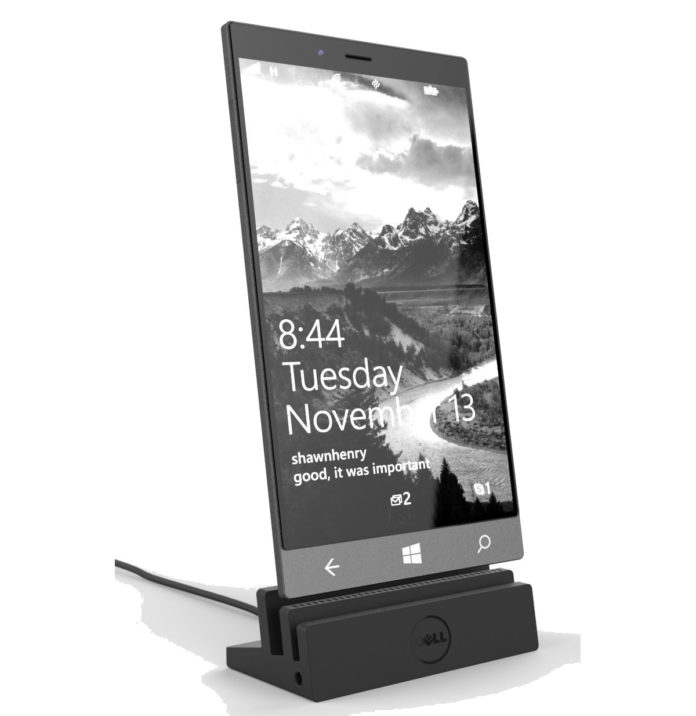 No matter what is going with Windows 10 Mobile. But Microsoft decided to keep developing Windows 10 Mobile. That's just Lumia, OK. There are lots of other OEMs. Recently Alcatel idol 4s come out. Meanwhile..?
We heard that a new Windows 10 Device device was coming up from Dell. However, it seems to be cancelled as of now. Dell Stack is the Windows 10 tablet with LTE capabilities. Not only that it would have allowed consumers to carry their whole work environment with them, and dock to access larger screens and keyboards when in the office. That means it will support Windows Continuum too.
Evan Blass (aka evLeaks) has posted another render of the Dell Stack. Here it is.
Dell Stack handheld + dock pic.twitter.com/FLzbMPVqiN

— Evan Blass (@evleaks) November 12, 2016
As you can see in the image above Dell Stack is really thin device and have a new kind of the display dock. The Dell Stack was supposed to run Windows 10 and it is powered by a Intel Kaby Laby mobile processor.
By judging the image device measured around 6.4 inch to 7 inch Full HD mini tablet style device. Since Dell always manufacture laptops and PCs then we definitely see something new that took this tablet/phone to new level. And the device will featured 4GB or 8GB of RAM, with 128GB and 256GB of Storage coming along for the ride.
Share your thoughts in the comments below.