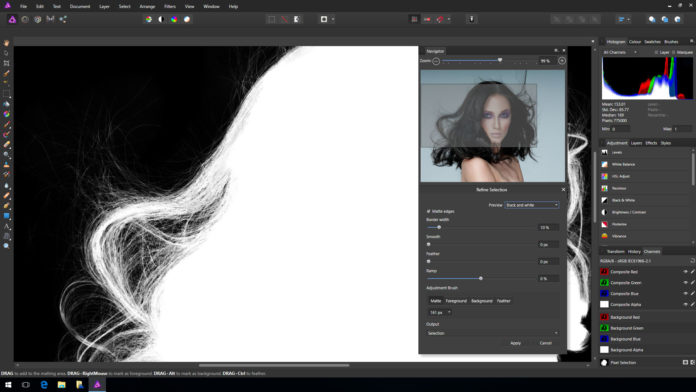 Apple's 'App of the Year' 2015, and 'Best Imaging Software' 2016 by the Technical Image Press Association, Affinity Photo is a professional photo editing tool with all the power you'll ever need.
And now the beta version of the Affinity Photo is now available for download for Windows. Well, in addition it is available for free in the beta period. One of the biggest thing about the Affinity Photo for Windows version is that it matches the Mac version feature-for-feature. Each and every feature in it are matched. Nothing left behind. No compromise.
Affinity Photo comes with a huge range of high-end filters including lighting, blurs, distortions, tilt-shift, shadows, glows and many more. Full control is given over every aspect of a filter's properties with incredibly precise controls—all the while seeing a real-time live preview of the result. Best of all, filters can be applied as live layers, enabling you to edit, erase away, or mask effects after they have been applied.
It also compatible with all major camera file formats, the Develop persona offers a dedicated processing workspace offering incredibly accurate editing in an unbounded linear color space.
Not only that the beta version even includes some big new features which will be included in version 1.5 (which is scheduled to released next month).
Go ahead and get the beta version of Affinity Photo for Windows. And don't forget to share your work with us. :)
Source : Affinity