We have noticed that Microsoft's Calendar has begun automatically creating events for scheduled deliveries from Amazon, which is a welcome thing if you happen to place a lot of orders through the online retailer.
As seen in the screenshot, the events pull the information from Amazon order confirmations. It also include details like the order number and item name within the body text along with the delivery address and the date it will be delivered.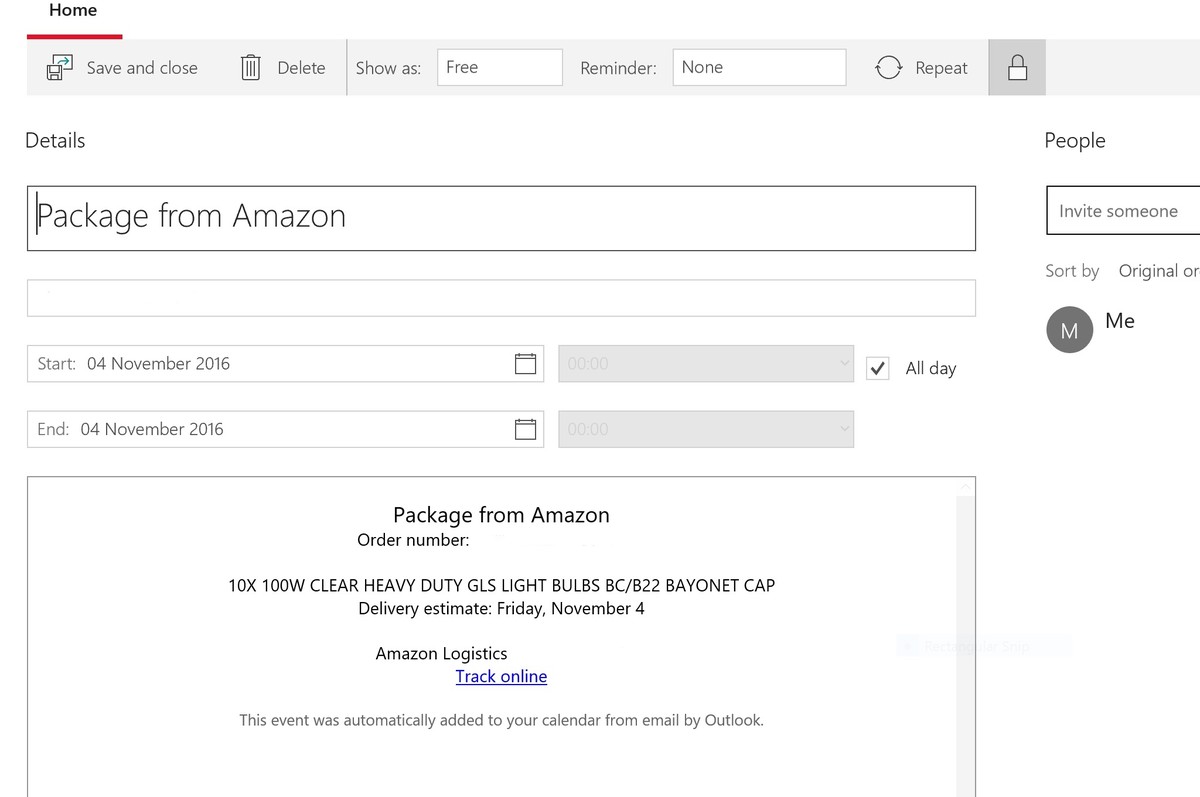 This features is currently not available for everyone while some of them have confirmed that the feature is available outside of USA also.