WhatsApp team is working on new series feature on the similar line of Instagram Stories, Snapchat and Messenger Day. WhatsApp which is owned by Facebook is working on a new service similar on the lines of Snapchat.
The team is currently testing the features on its Android Beta app with version 2.16.336 with a new Status Tab. The status tab will help users to create a Time Line similar to Snapchat stories.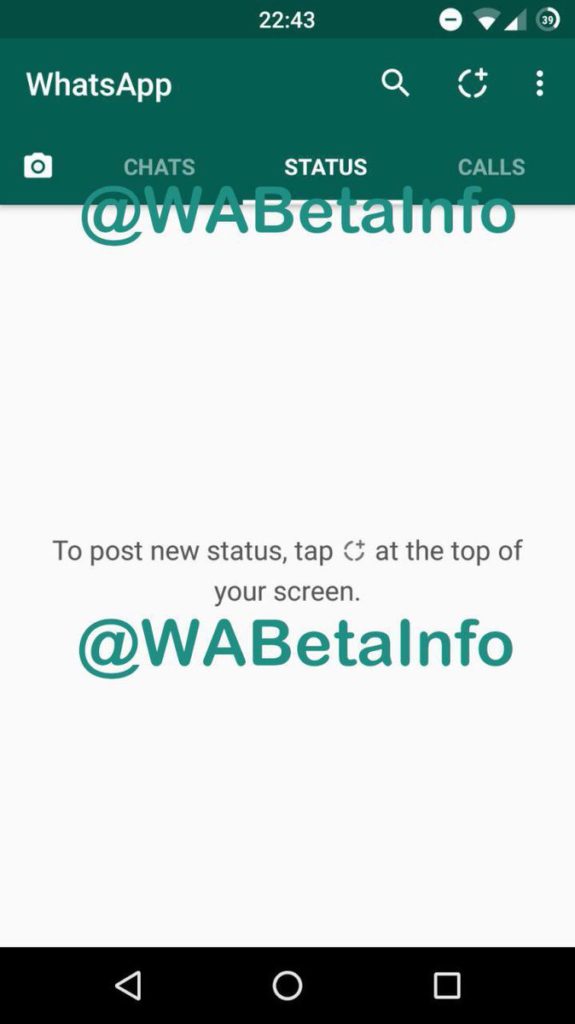 Currently the feature is being tested on Android Beta for Android Devices and after successful testing will be available to all users. In other words Facebook is trying to kill Snapchat with the help of Instagram, Messenger and WhatsApp, the three companies owned by the Social Networking giant.
So What do you think about the new feature the WhatsApp team is testing currently for Android but will eventually come to Windows Platform, in the comments below and will it help kill Snapchat which is currently not willing to or interested in supporting Windows Platform.