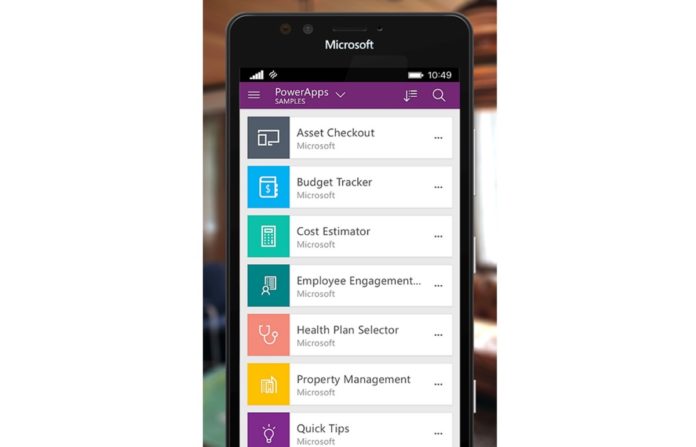 Microsoft yesterday revealed that it will be releasing the Power Apps Preveiw for Windows 10 Mobile this week. Power Apps Preveiw provides solution to business customers without any coding to make apps for Windows 10 Mobile.
With the General Release of the Power Apps Microsoft confirmed that Windows 10 Mobile users will be able to check for apps created by Power Apps as well.Below is the detailed confirmation what the company had to say:
"We're also excited to announce the PowerApps for Windows 10 Mobile app. We've had many requests for a Windows Phone app. With this addition, you can run apps built using PowerApps natively across Windows, Windows Phone, iOS, Android, and web browsers. PowerApps for Windows 10 Mobile will be available in the Store as a preview later this week."
This comes as a good news for those who are using Windows 10 Mobile device in a business environment and the news bodes well for a potential Windows 10 Mobile version of Microsoft Flow which was also had a recent general release recently.