Microsoft is busily producing the things they hope would be the next big part of an augmented reality known as HoloLens.
Made for game enthusiasts and others who love a 3-D adventure, it is something the same as virtual reality (VR) but completely different, augmented reality. The system is centered on computer generated "holograms" having a virtual projection. The holograms seem and work like they're a part of the real-world.
As per the growing trend of AR, Tech.co has proven that augmented reality is a better investment than VR. To know more about how AR incorporates with HoloLens technology, let's dig more to find.
What does HoloLense do?
Microsoft Company, in accordance with their website, states you'll be able to pin holograms in real places as quickly as you would place a real physical object in your room. You can easily connect to the holograms as well as natural objects together.
This particular engineering is all crammed into a wireless headset that seems like a big visor. It's untethered and features like a stand-alone Windows 10 computer. All things are wireless as well as self-contained.
Studies are weighed pretty much to describe that it is less than one pound, and it is very relaxing. The wireless headset differs from putting on glasses. It features a halo-like headpiece that facilitates all the weight. The link of the glasses lays on the bridge of your nose.
Convenient Use
A fitting can easily be adjusted using the headband along with the slight knob on the back. You can even move your display away from the face to have a sight which is most convenient. In case you use glasses, there isn't any difficulty. You can easily set your headset over them, and also the same secures accurately with a ponytail so that you won't skimp on performance.
Microsoft company states there won't be any mouse to tip or screen to touch. It is possible to make holograms with actions. You can use these actions, with your vocals and look to communicate with the device. HoloLens will allow you to present your patterns while you collaborate remotely. You will see a HoloNotes application for Skype so audiences can easily see your surroundings and make changes in your holograms.
Development In Apps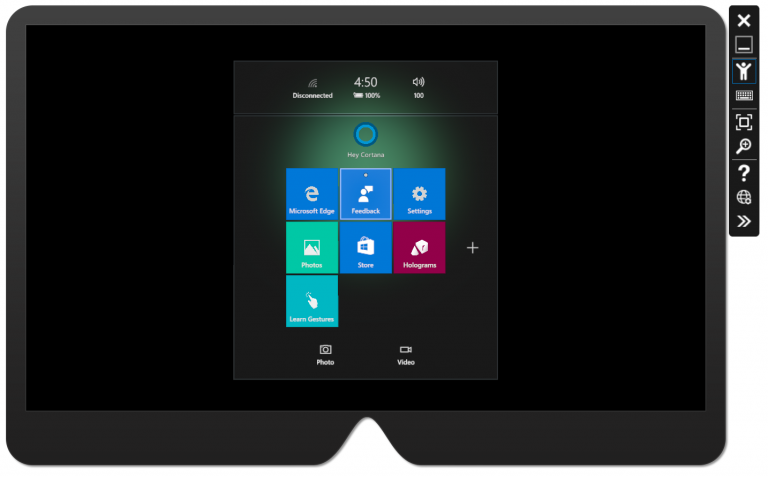 At this point, every little thing remains proof-of-concept. Microsoft Company is striving to find developers aboard to formulate more apps. A new "developer kit" has been delivered the very first quarter of 2016 and also a public edition will be readily available later this year.
Remember the fact that HoloLens has been known as "augmented reality" but not virtual reality. People who want the VR understanding will have to go for Oculus Rift, New Samsung Devices, Google Cardboard boxes or some other product.
Consistently HoloLens features a lot potential and can give you a new aspect for both business and personal use. As a full-grown element, it could possibly give you a large number of potential choices to not just improve the gaming skills but give programmers from all industrial sectors an opportunity to see their work in an innovative way which is a lot more productive and more cost-effective.