The Windows Store has never been a crowded place when talking about apps, but yet it serves its purpose. Now, some new reports are talking about a thousand of apps being removed from the Store. After Microsoft raised the age ratings with new specifics, many  developers failed to update their apps to meet the new age ratings, so they're having their app removed.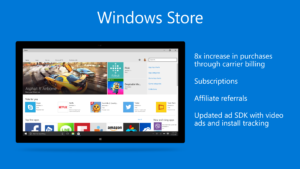 Now, German site Dr Windows reports that the German Windows Store has seen a deeper cut, losing 174,203 apps since the 5th October, leaving only 164,436 applications from the earlier 5th October total of 328,639 . The same thing happened in Italy, with even more cuts, and generally looks like the cut will affect even more apps across the european Windows Stores.
What's more even interesting is that no one did really noticed those cuts, since no high-profile apps were affected. In general Windows and Windows Phone users are responding positively to the news, with reports that store search now works much better, and the store itself il less crowded by nonsense and spam apps.
Those cuts are also giving us hope that a new generation of UWP apps are coming to US;