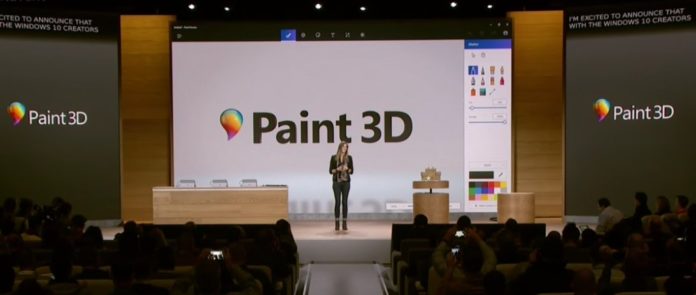 At the October 2016 event Microsoft announced the Windows 10 Creators Update. The update holds dozens of new features and enhancements. Along with all company also demonstrated next version of Paint. Yes its Paint 3D.
The Paint 3D allows you to easily make 3D creations. The app will arrive with the upcoming Creators Update next March, but Insiders can grab it right now, for PCs at least. In fact, they only showed it off for PCs, which clearly makes sense given the lack of pen support on Windows phones.
Meanwhile Dona Sarkar the head of the Windows Insider program confirmed that Microsoft is working on the app for Windows 10 Mobile, but it's only in alpha right now.
not yet, it's in alpha mode still

— Dona Sarkar (@donasarkar) October 28, 2016
That means it doesn't exists yet. But a screenshot of the Paint 3D application already leaked. Here it is.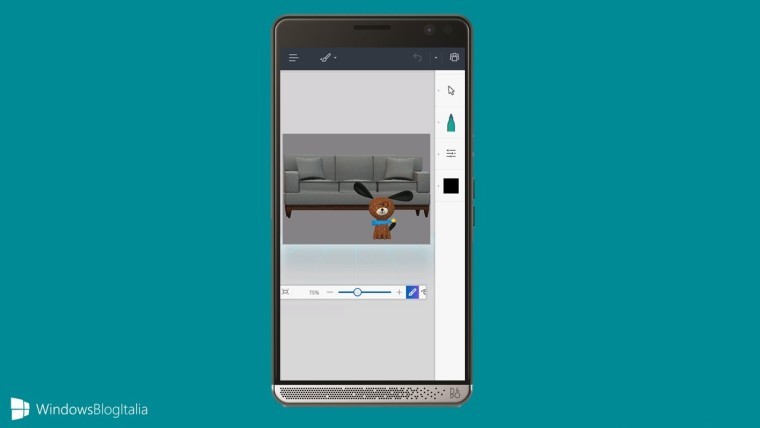 Well, this is not a big surprise. Microsoft earlier did the same thing with the Skype UWP application. First it showed up on PCs first, but Mobile took months. The Paint 3D will be the part of the Windows 10 Mobile Creators Update.
Stay tune for more update.
Source : WindowsBlogItalia