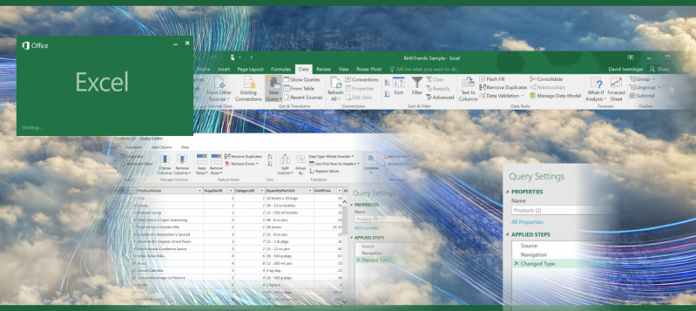 Recently, Microsoft has released several updates for Excel 2016 and the Power Query add-in. With these update both of 'em become more powerful and productive. Excel 2016 update includes a powerful new set of features based on the Power Query technology, which provides fast, easy data gathering and shaping capabilities and can be accessed through the Get and Transform section on the Data ribbon.
In the Power Query for Excel add-in, three new data transformation and connectivity features. Following are the new features added:
Query Parameters support.
Improved Web connector—web page previews.
Query Editor improvements—option to Merge/Append as new query.
With the Query Parameters support, user can now create and manage parameters for their queries within the Excel workbook. With the improved Web Connector, they are introducing a new mode in the Navigator dialog that allows users to preview tables on the web pages.
Especially for those who tend to do a lot of work with Excel, the changes that are being made to query parameters are going to be a big help, offering a lot more versatility and power when you are setting up those spreadsheets.
Well, don't worry the older version of means Excel 2010 or Excel 2013 are also getting advantages of these features by downloading the latest Power Query for Excel add-in.