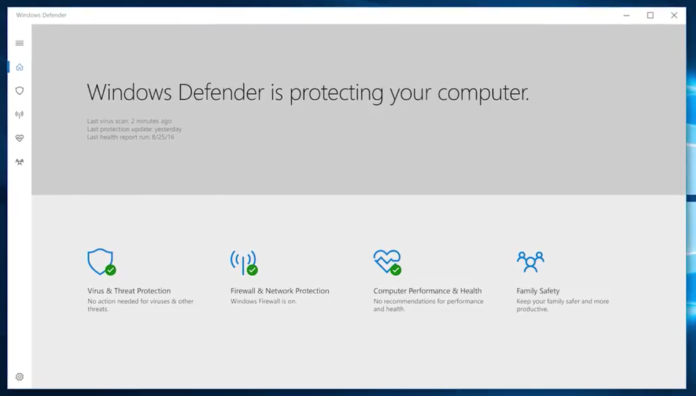 As we know that the Microsoft is working on a new version of the Windows Defender. Not only new in design, but also in performance.
Meanwhile we got a news that Microsoft will soon release Windows Defender as UWP application. With the rise of productivity and new features Microsoft also taking care of your security.
Well, the new design is very clean and fits right into the system, just like it should. The picture above only shows it in the light theme, but let's hope it features the dark one too. But the question is what new feature will it bring as UWP.
Well, of course it is in very early stage of development. But maybe we will see it in upcoming Windows Insider build. The Windows Defender as UWP will be the bigger part of the Windows 10 Creators Update aka Windows 10 Redstone 2 which is settled to release early next year.