Well, well, well! We all know that the two days ago Microsoft announced a new product in the surface line called Surface Studio! Surface Studio is great great product. But with its accessory Surface Dial. Man its amazing thing.
Surface Dial is a completely new way to interact with technology and create in the most natural, immersive way. Store, customize, access, navigate, and reimagine physical tools in the digital world.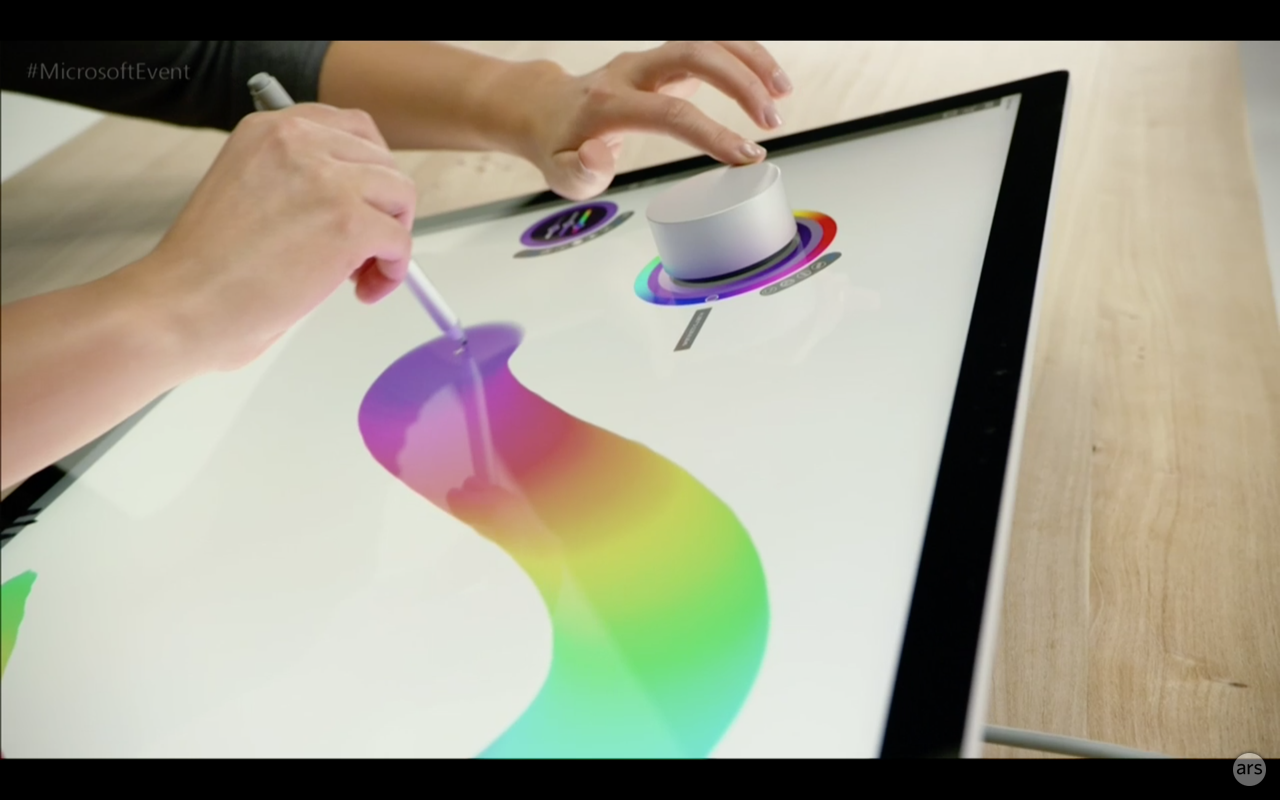 Meanwhile Apple revealed similar thing in yesterday's event. The Touch Bar. The Apple Touch Bar is a touch sensitive strip above the keyboard on some of mac devices which replace their function keys.
Apple added a touch screen to their laptops. But not in the monitor rather then the touchscreen is the part of the keyboard. Apple's new macbook pro laptops replace the traditional function keys on top of the keyboard with customizable touchscreen strip that can read fingerprints too. The touch bar adapt to whatever software you are using. For example editing videos will show different options then say if you were in Photoshop or a music editing software. If you are typing you will get quick suggestions of words or you can scroll through emojis.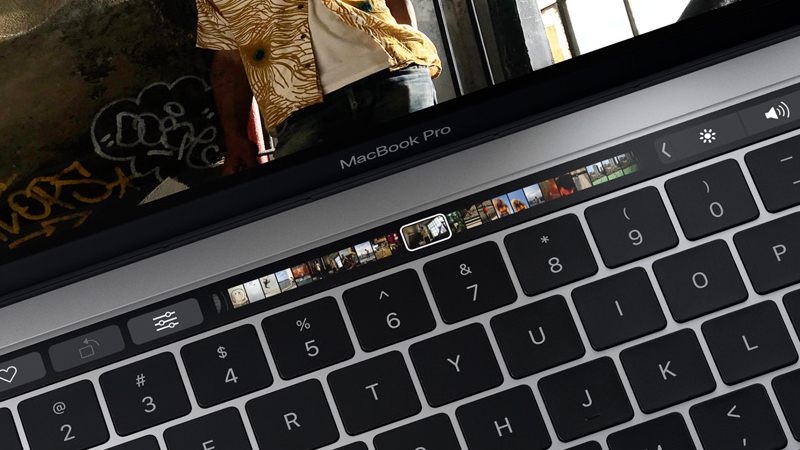 But perhaps the biggest takeaway from Apple's news is how woefully unimpressive it was compared to what Microsoft unveiled the day before with its surface studio and surface dial.
Both companies giving a new way to interact with a computer. Microsoft has a surface dial a hockey puck shape scroll what can be picked up and put on the top of the touchscreen to pull up and cycle through different settings and it changes depending on the program you are in.
On other hand Apple put same concept into a strip on the laptop.
So, if you do creative work for living you're now questioning if you want to use a wheel and work directly on touchscreen monitor or tap through a small thin strip of options.
Are you in Team Dial or in Team Bar?
I choose dial. :D