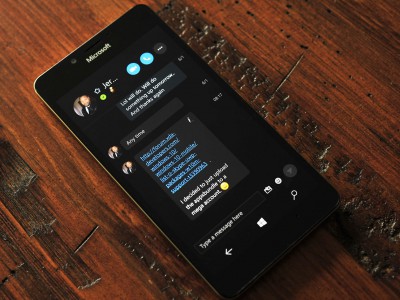 The Skype team has disclosed details of the new improvements coming to its Skype App for Windows 10 and Windows 10 Mobile. The company is announcing these changes as part of its modernisation of the Skype App for Windows 10.
Below are the features Microsoft announced will be coming to the Skype App:
Keep the call going, even when you leave
Now, when the person who initiates a call hangs up, the call will carry on smoothly no matter who leaves or joins the conversation. This means that the discussion won't be interrupted if someone has to greet an unexpected visitor at the door, or even if dinner is ready.
Simplifying the way you make calls
Starting with Android and coming to iOS soon after, the "Call phones" tab will become the "Calls" tab. From there, you'll have access to fast, simple one-tap calling of all types—free Skype-to-Skype audio or video calls, as well as calls to mobile or landline numbers that require you to use Skype Credit. Purchasing Skype Credit will become a lot simpler too. So you'll benefit from being able to call any group or individual from a single place, with a single tap.
A new way to listen to voicemail
In response to the decline in traditional voicemail use, we've decided to modernize the way you can leave a message by using the richness and personal nature of video. You can also leave a simple chat message if you prefer, all integrated natively into your chat with the person or group you tried to call. As we roll this feature out, here's what you'll see if your call isn't answered:
If you love using Skype's traditional voicemail delivery, or simply can't live without it, fear not. We'll continue to support the ability to receive voicemail (with settings controllable in the Skype account portal), however custom voicemail greetings, email notifications and SMS transcription will no longer be available.
Microsoft has discontinued to support the Skype app which is available for Windows 8.1 users and the above changes or features are only applicable to the people who are using the New Skype Preveiw App on Windows 10 devices.
Do let us know if Microsoft should provide the New Skype app to all users who are still using Windows 8 and Windows 8.1 (90% users currently) to have a more market share.